WDH & WDH Pro
Native iOS and Android apps to digitise tenancy management for Wakefield District Housing.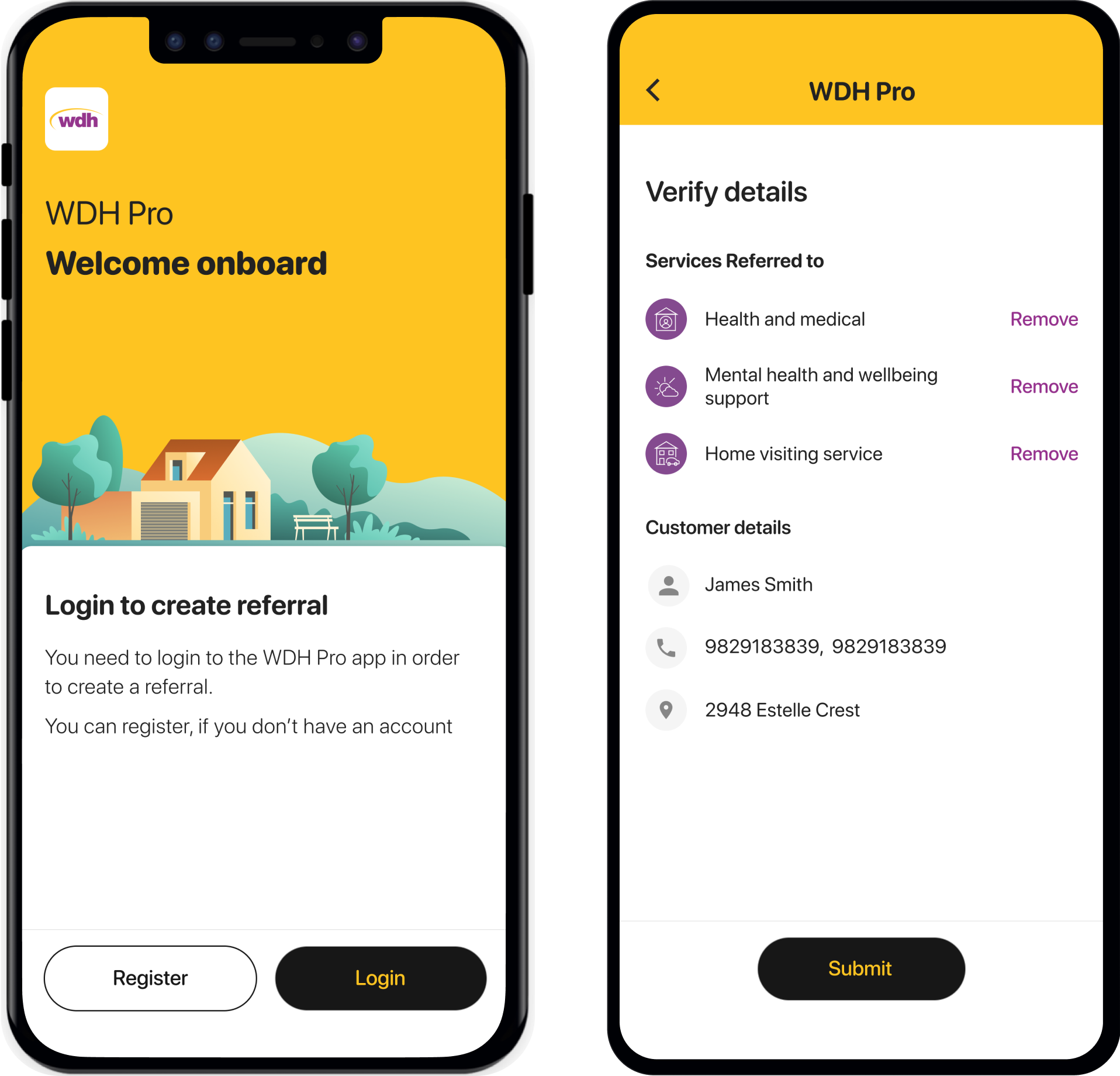 Project summary
Tenancy management made digital and effortless
We helped Wakefield and District Housing Ltd (WDH), one of the UK's largest social housing providers, build native Android and iOS mobile apps from scratch to help their tenants manage their property, rent, repairs and issues all in one place.
Users can simply log into their account and update personal details, find a property, pay liable rent, save rent statements and documents; and call for repairs if needed.
We also developed the WDH Pro app that helps in referring WDH tenants to Care Link and requesting mental health and well-being support to improve quality of life.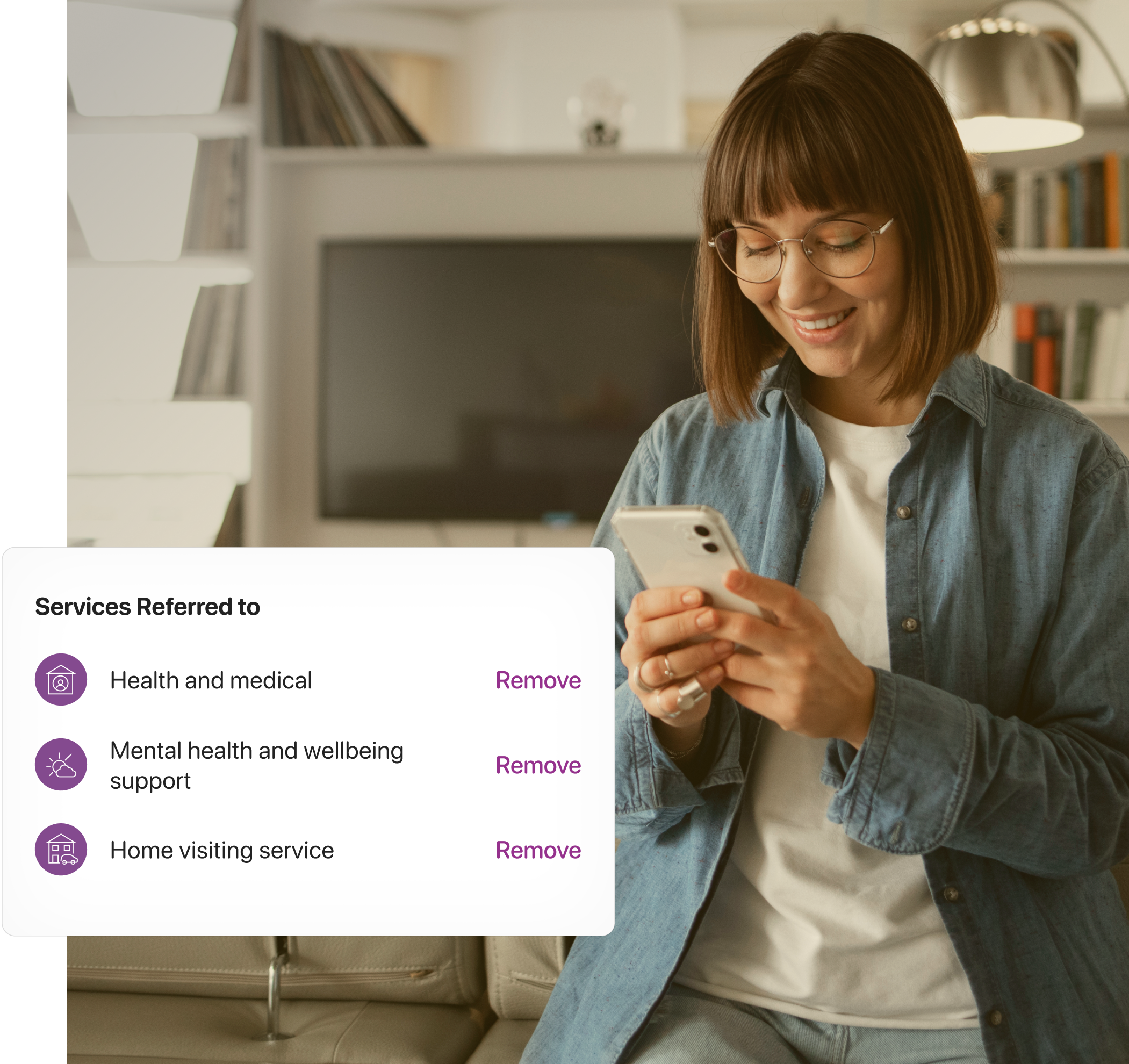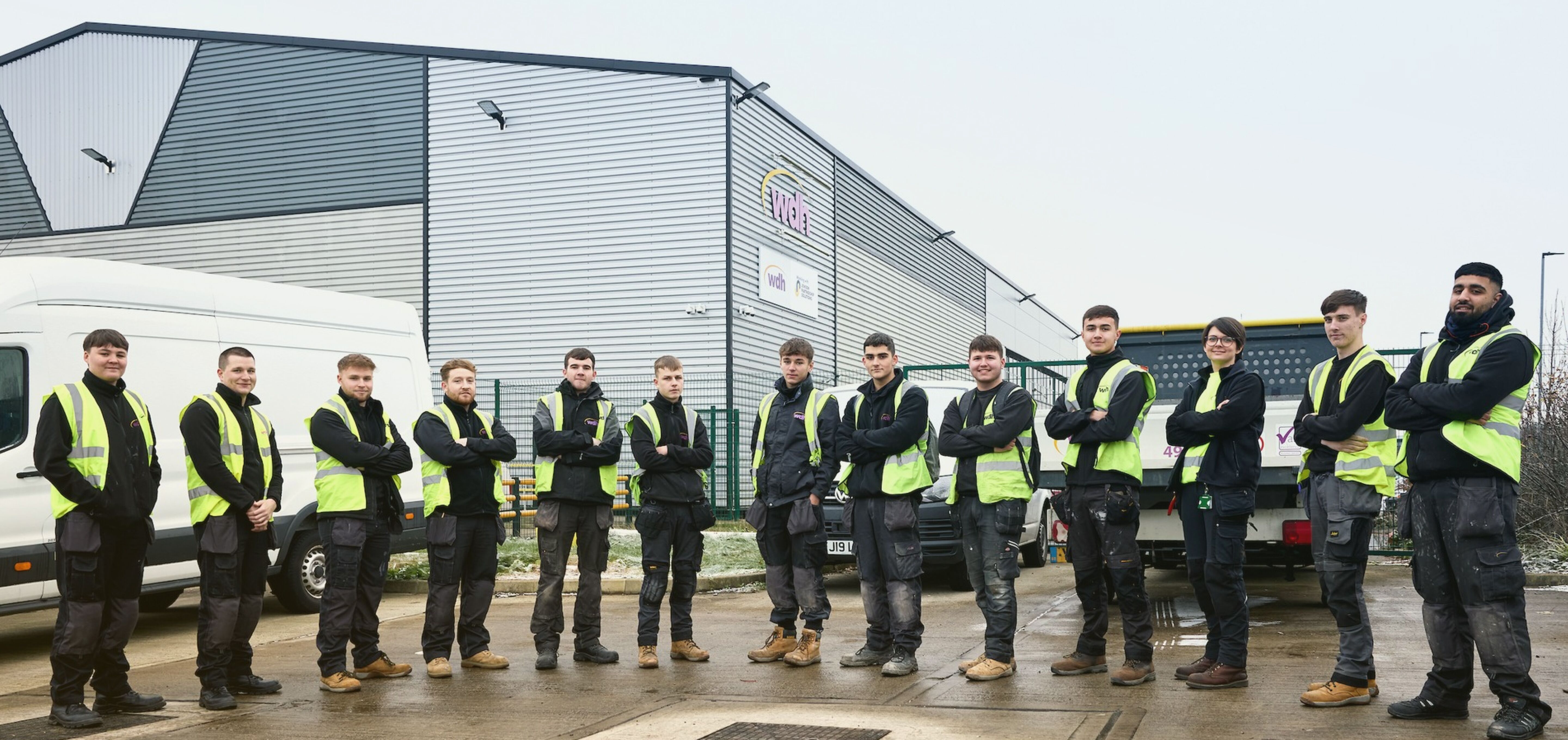 Wakefield and District Housing
WDH is a housing service provider in West Yorkshire, managing over 31,000 properties by providing services like home allocation, tenancy advice, repairs and more.
---
Key features and highlights
Comprehensive tenancy management in an app
WDH and WDH Pro apps make it easy for tenants to know everything about tenancy in one place like rent management, repairs and more.
All tenancy management features in one place
The app replaces the manual paperwork management and digitises all the processes related to tenancy. Users can make rent payments, raise repair requests, upload their documents securely and check all useful links.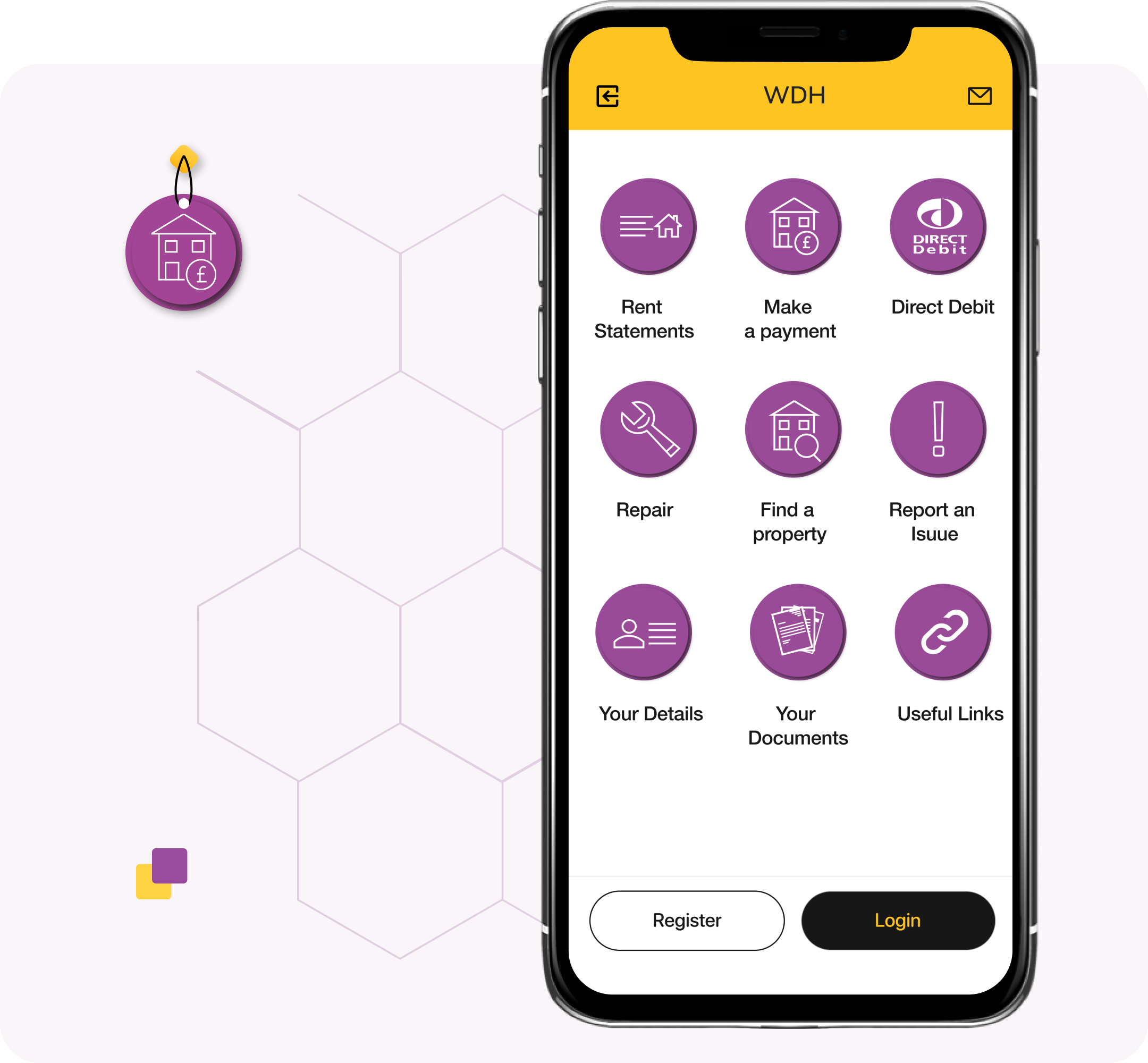 Easy rent payment and management
Tenants can securely pay rent with credit or debit cards or they can schedule payments using Direct Debit. They can easily generate and manage invoices and rent statements that are automatically saved in the app after each payment.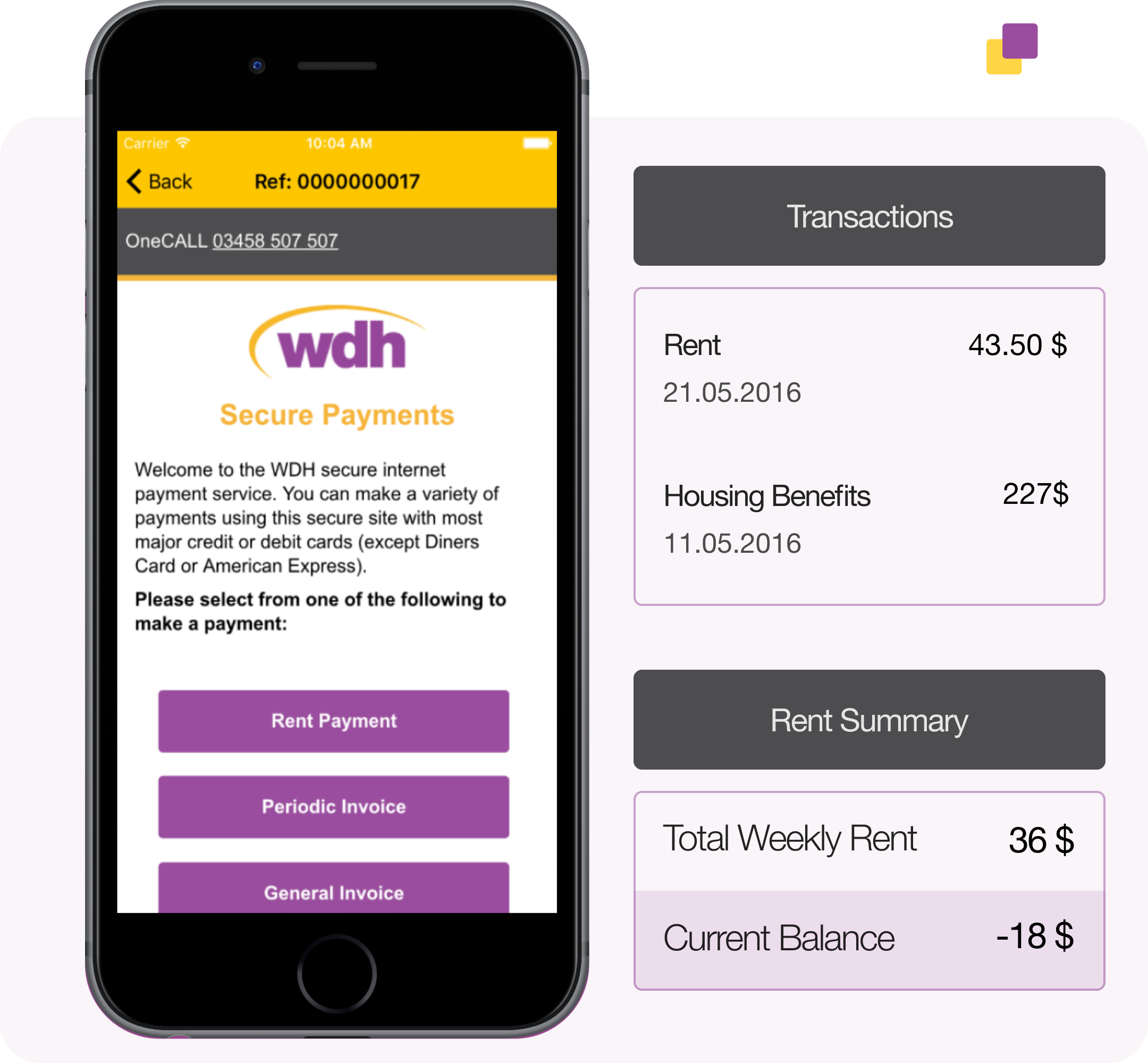 WDH Pro for 24-hour Care Link support
WDH Pro app is used to refer clients to the Care Link service. WDH can thereby ensure that 24-hour support is accessible at the touch of a button. Mental health and well-being support, adaptation to client's homes, etc. can be requested.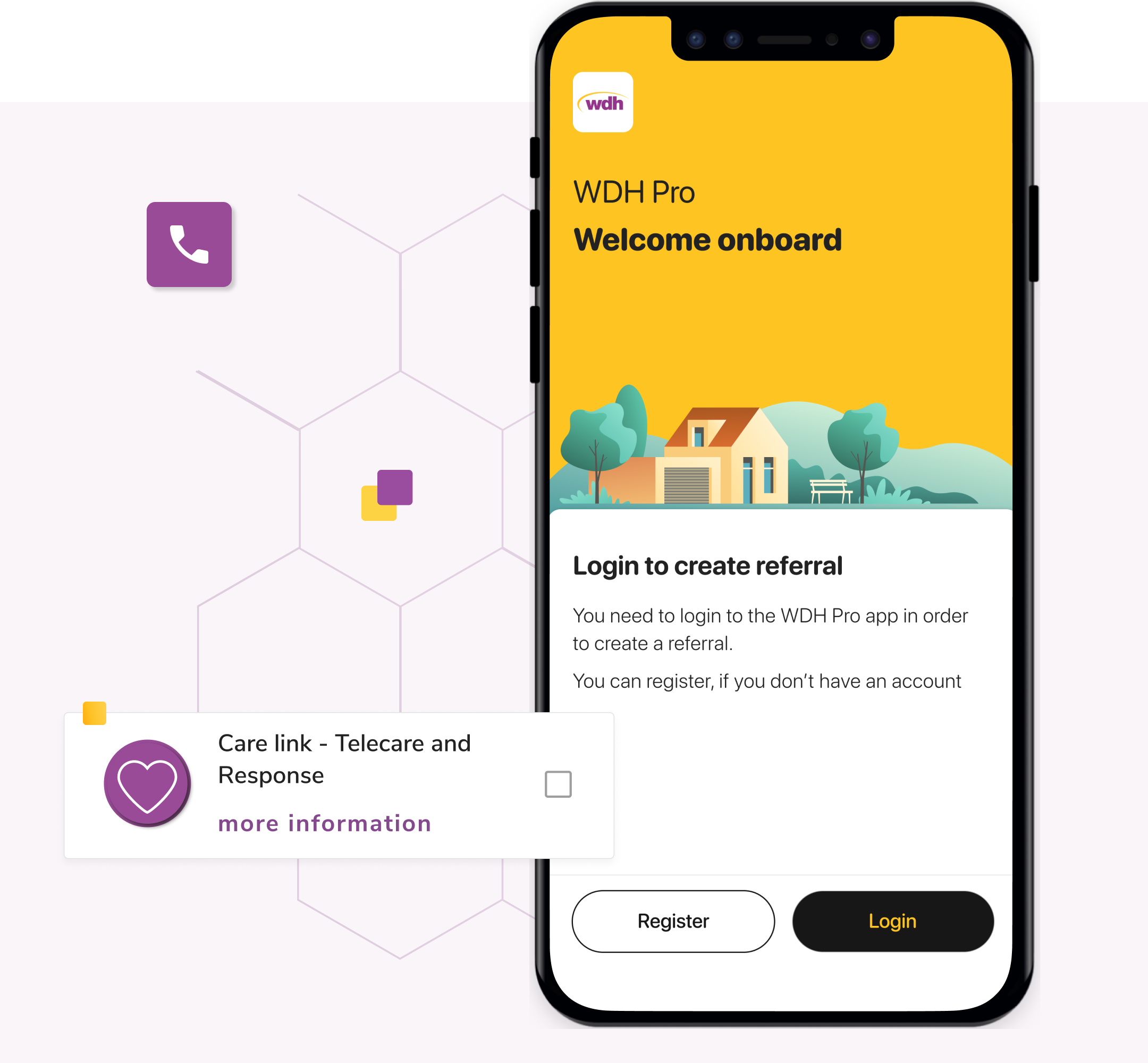 Technology
Core technology and features implemented
We combined a set of features and integrations to build a tenancy management solution that reduces paperwork and fastens payment and repair processes for residents.
News feed

Events

Direct Debit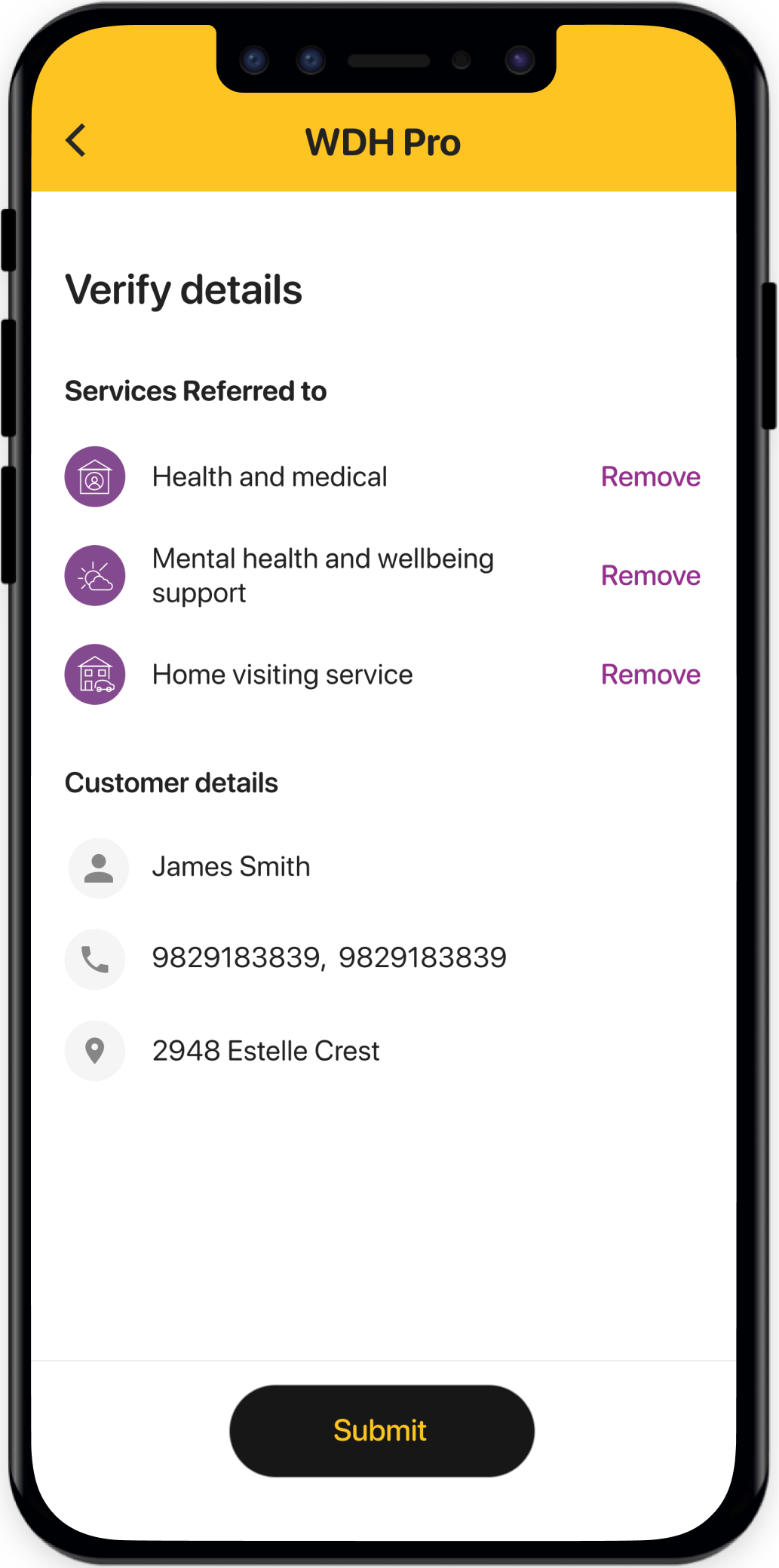 Rent payment management

Issue reporting

CRM and email integration
Client review
They've made the transition from the website to the app seamless for our tenants. We're pleased with their work, and they deliver everything we ask for. They're timely and, compared to other firms, significantly less expensive. They foster a personal relationship and are incredibly responsive to requests. They're flexible and willing to adjust their work according to our needs.
Systems Development Manager
WDH
Results
Happy tenants at Wakefield and District Housing Ltd.
The solution is helping thousands of tenants transition from the website to the app seamlessly for all their tenancy management needs. Tenants of WDH now pay liable rent, look up rent statements, view general information, log repairs, report issues and follow news about the community using an easy-to-use mobile app.
The iOS and Android apps have successfully eliminated the use of paperwork and manual processes that were time consuming for the tenants, by making them independent in handling their tenancy, rent and repairs.