QwOT
Enabling fast, paperless and safe information transfer between customers and businesses via QR codes.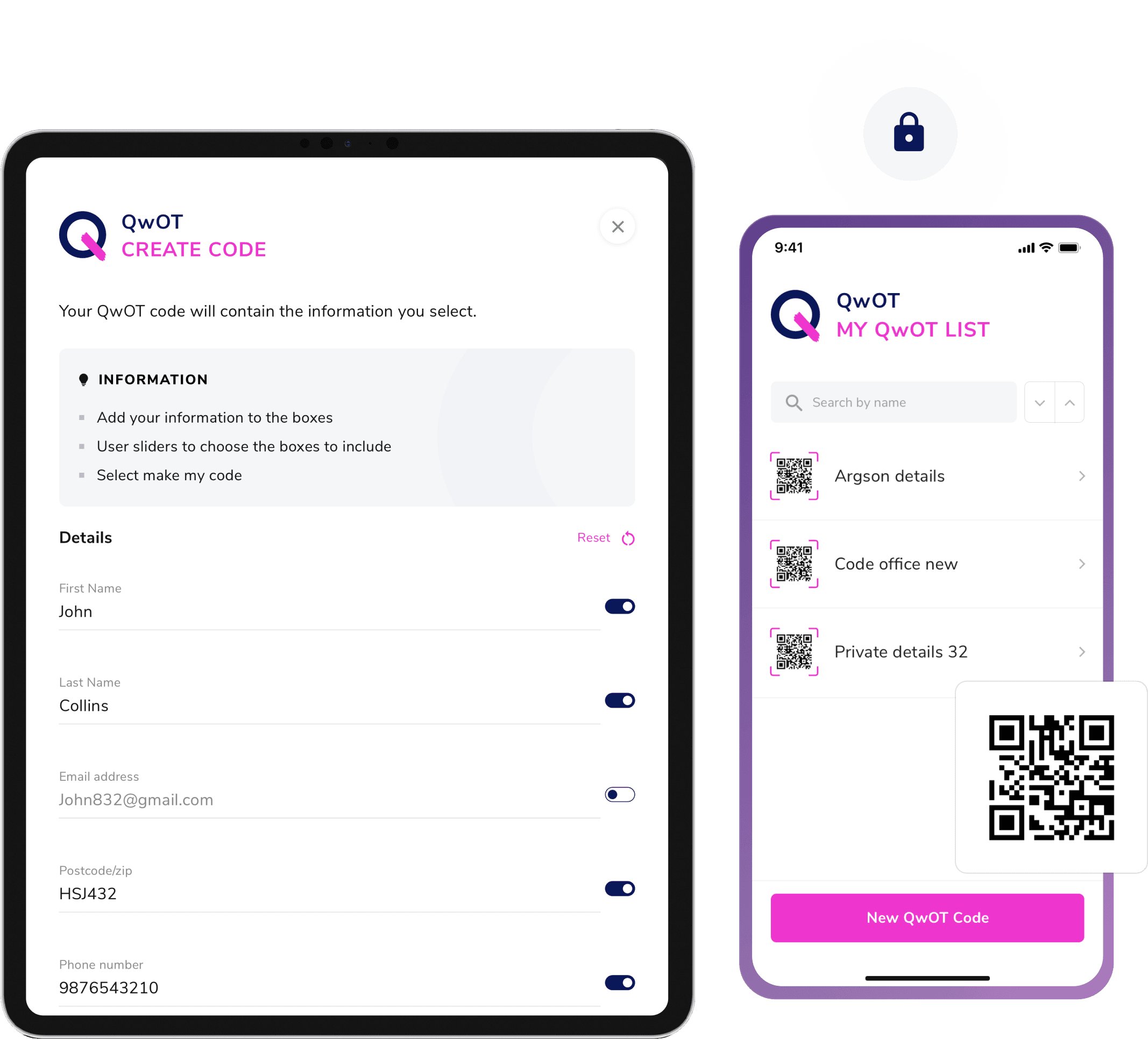 Project summary
Easy information transfer with QwOT and QwOT Read
We built reader and user apps for QwOT, to help people safely store and share personal information through encrypted QR codes in a seamless way. The app is free and is available on both Android and iOS.
The app helps customers and businesses like pubs, bars, cafes and restaurants quickly create, save, share and receive QR codes.
The information stored in the app is encrypted that automatically burns after 21 days to ensure data security, thereby delivering a frictionless and secure experience to the customers.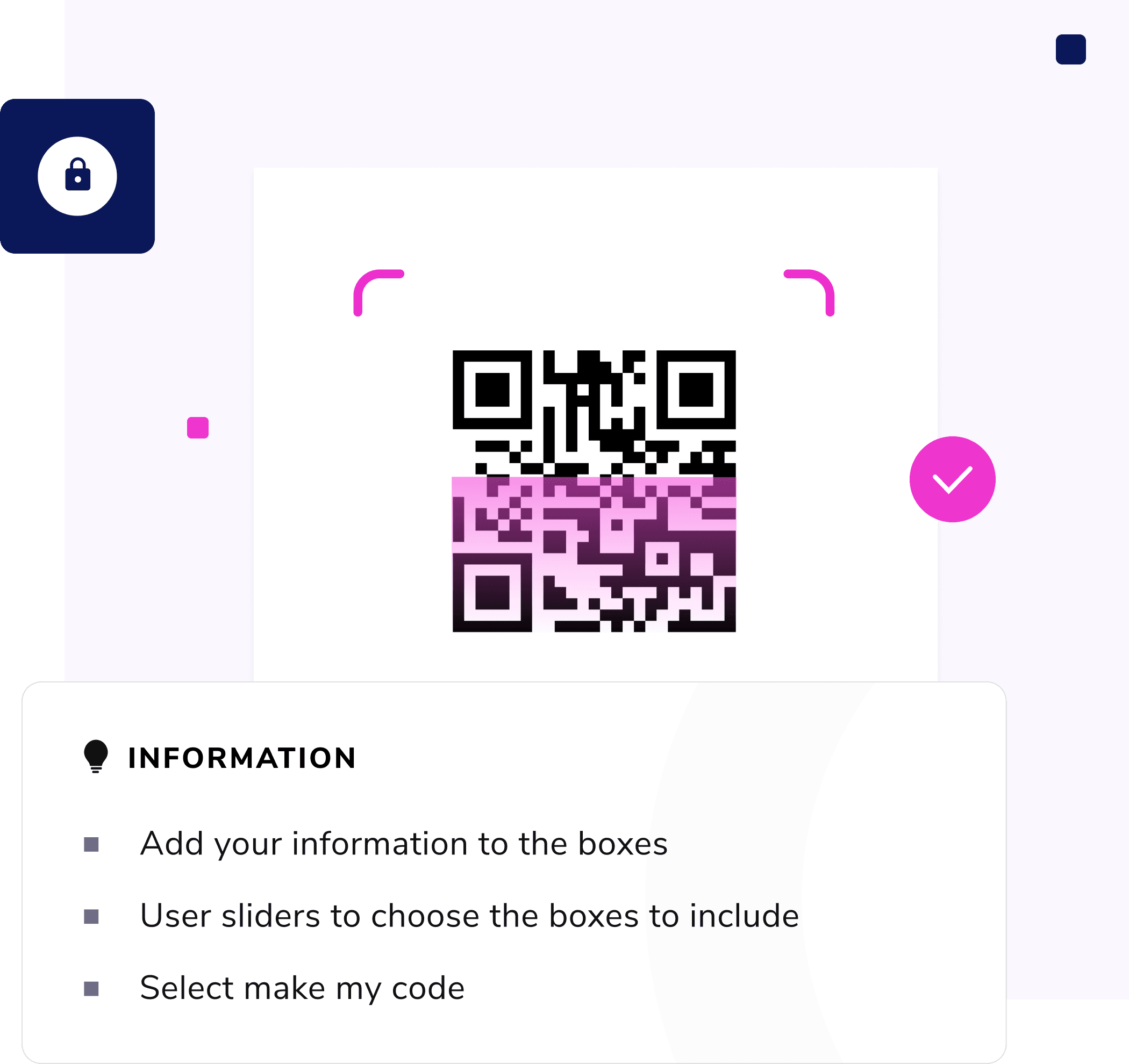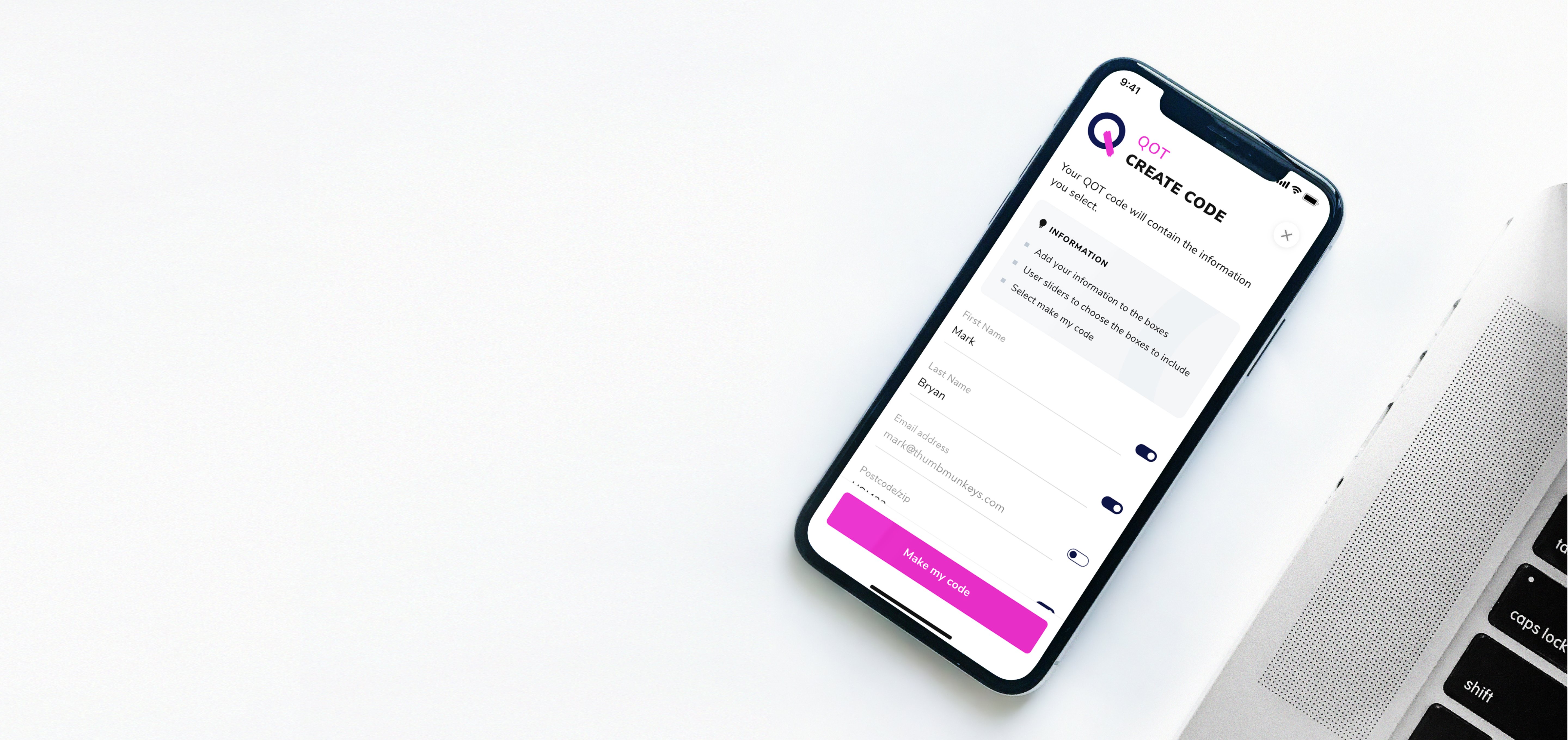 QwOT
QwOT is a suite of mobile applications that help businesses and customers exchange personal details using QR code generation and scanning.
---
Key features and highlights
Easy-to-use features for users and businesses
Speed, ease of use and simplicity. We incorporated these three qualities into the design and experience of QwOT reader and user apps.
QwOT Read app
Businesses can login with the provided UBRN, scan customers' QwOT codes using the built-in camera in the QwOT Read app and securely store codes for 21 days within the app.
QwOT Read app allows businesses to record customer information digitally, efficiently solving a problem they usually face during check-in at cafes, pubs, bars, etc.
QwOT Read app flow
An app that helps businesses record customer information with a quick scan and save multiple codes with appropriate labelling.
QwOT user app
Users can easily create and save QR codes within the QwOT app by entering the information they want to share like name, email, phone number, etc.
Customers can then simply share these codes at QwOT-supported restaurants, pubs, bars, cafes, etc. and safely transfer required details.
QwOT user app flow
The app helps users create multiple QR codes quickly and save them within the app in an encrypted format for future use.
Technology
Core technology and features implemented
QwOT and QwOT Read apps deliver a smooth information exchange experience for users and businesses using encrypted QR generation and scanning.
QR generation and scanning

Secure database

Encryption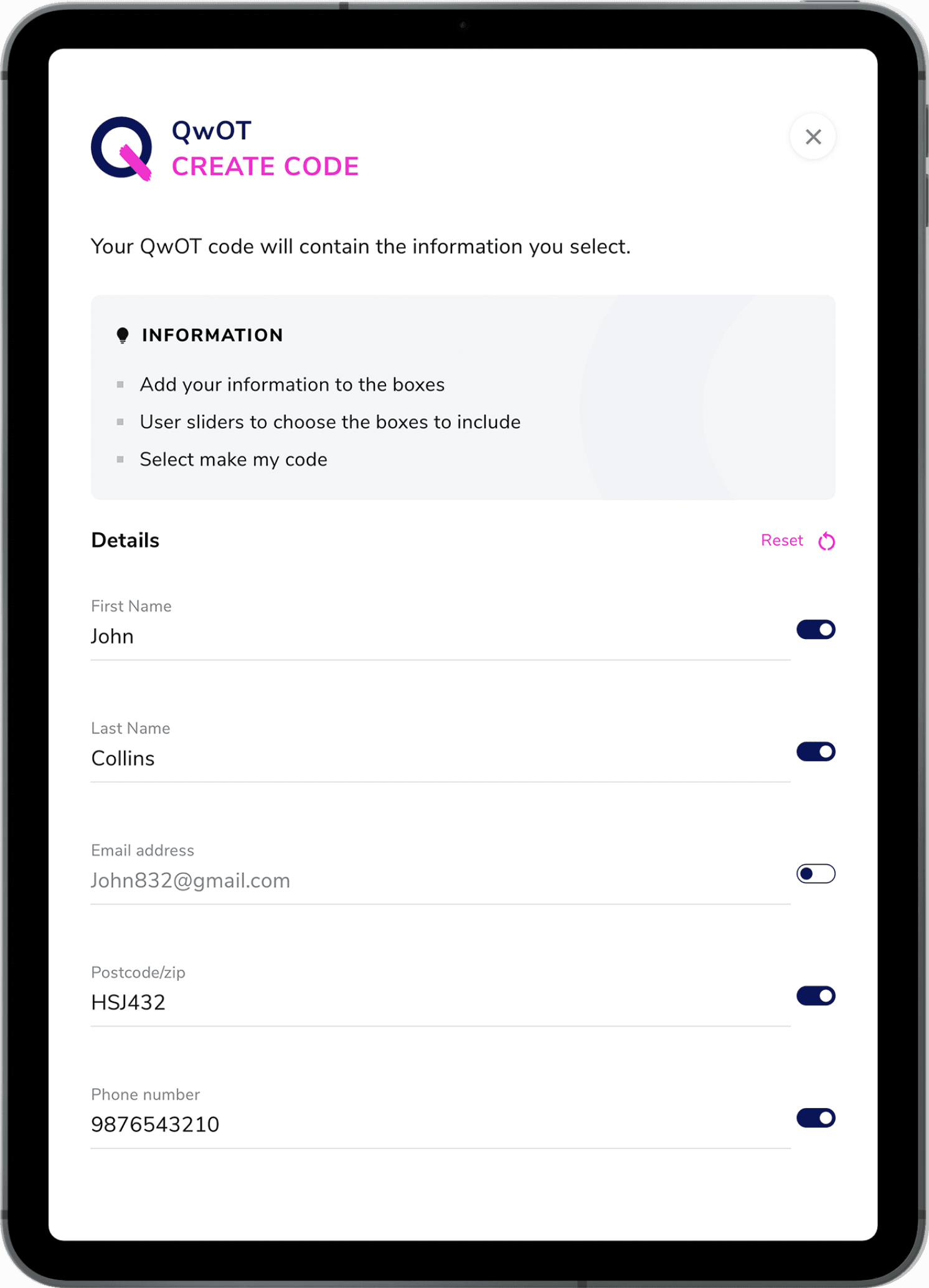 Data masking

Custom forms

Analytics, crash & error reporting
Client review
Thumbmunkeys Ltd was able to accomplish and deliver the Android and iOS versions of the mobile app. The team is able to consistently provide a pleasant development experience and the internal stakeholders are particularly impressed with their technical prowess and agile process.
Result
Information exchange made easy, secure and paperless
QwOT is helping businesses and customers securely exchange information with respect to COVID-19 protocols. The app helps reduce risk to health from using pen/paper/screens while also implementing COVID-19 restrictions. It also fastens the entry process at places like bars, cafes, restaurants, etc. using smartphones.
QwOT has become a safe mechanism for the transfer of personal information between users and businesses. The solution is helping businesses deliver an easy check-in experience to the customers.