Phototastic Collage Maker
Phototastic is a popular collage-maker app loved and used by millions of people around the world.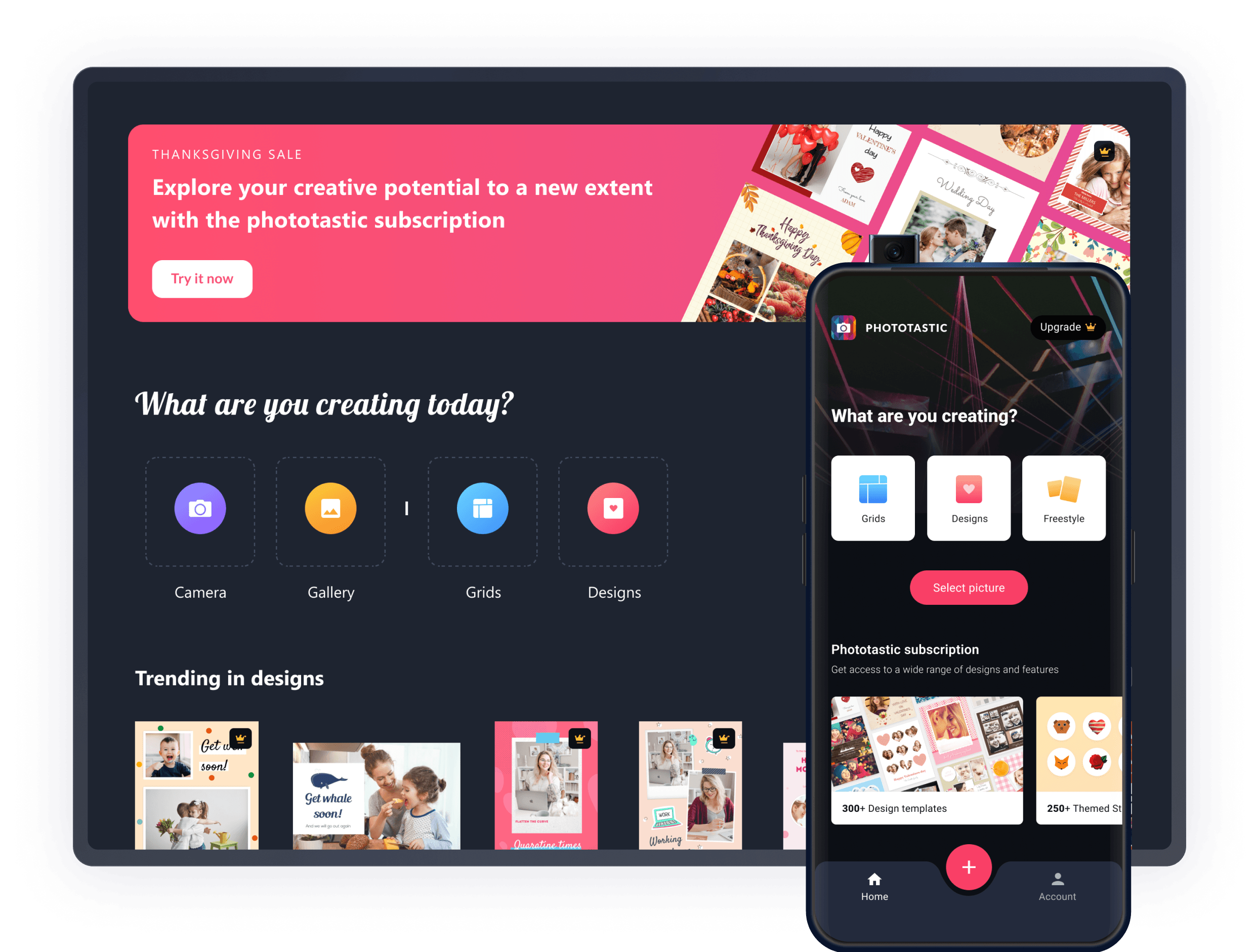 Product summary
Create beautiful photo collages in seconds
Phototastic is our in-house product which was first launched in 2010. It quickly became the go-to app for users on Windows to make personalised, themed collages. Subsequently, we launched Phototastic on Android in 2019 and it's now a top-ranking collage-maker app in all the countries.
Phototastic combines many photo editing features and thousands of professionally-designed assets like collage templates, backgrounds, frames, stickers, etc. allowing users to showcase their creativity and capture their memories in a unique and personalised way.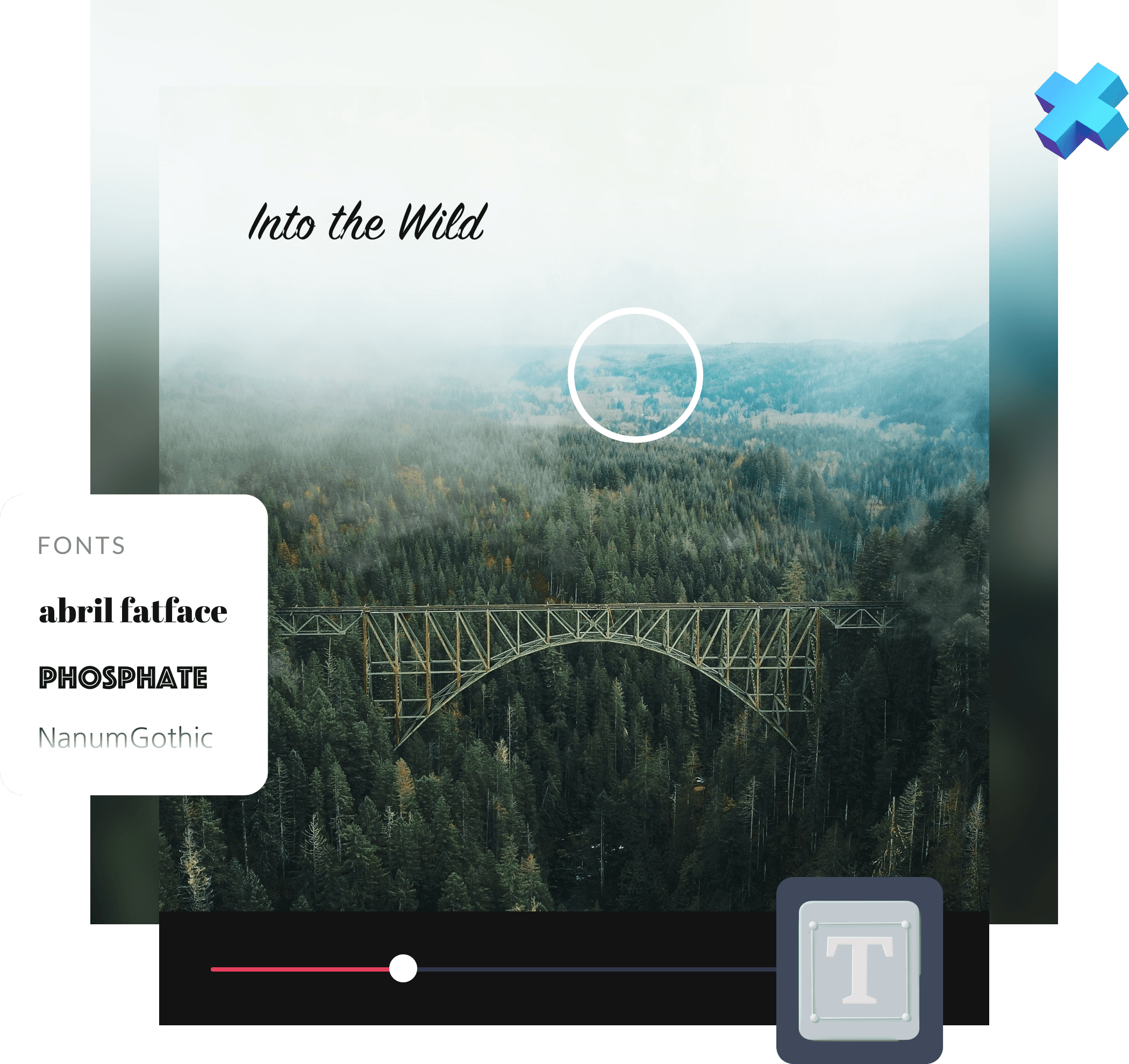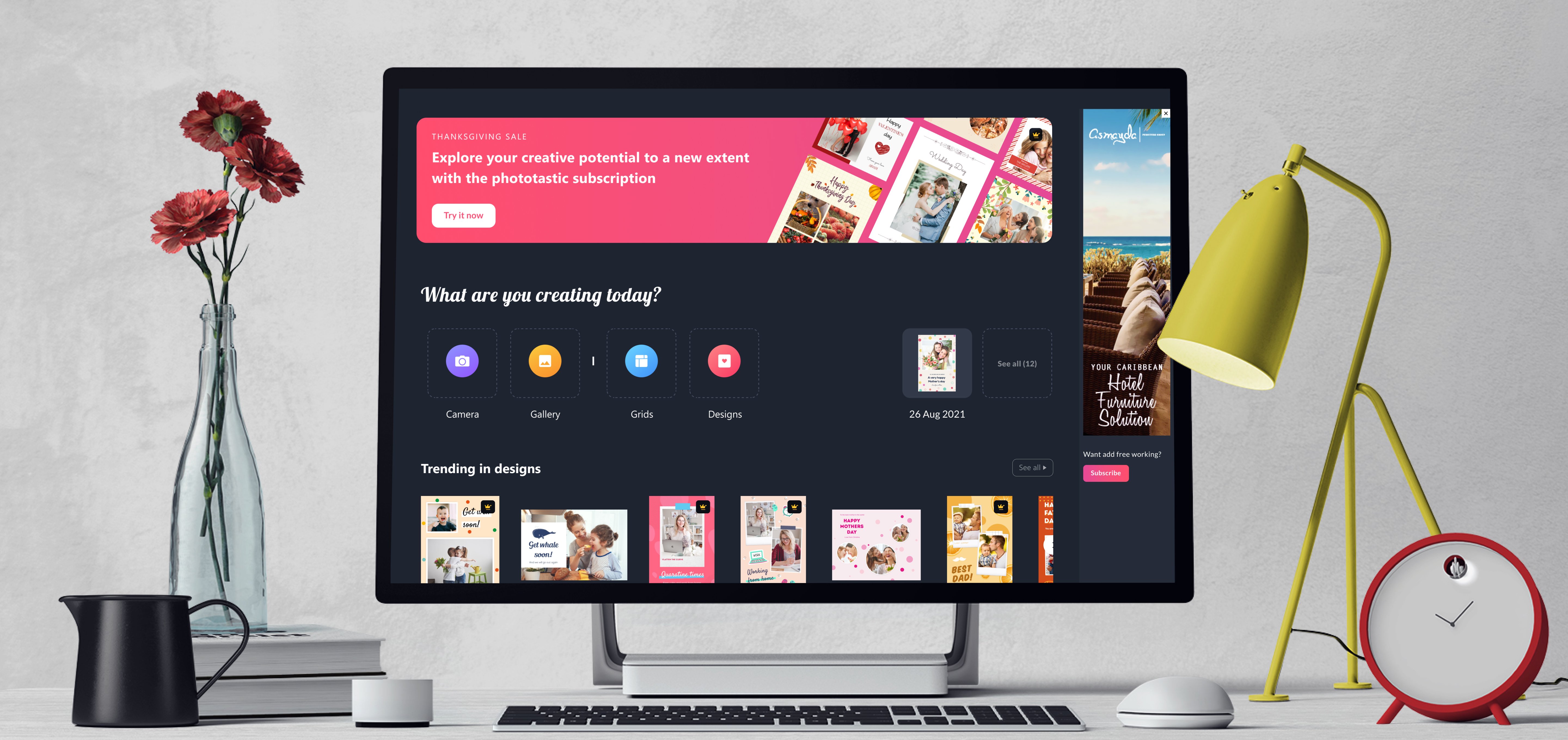 Key features and highlights
Why users love using Phototastic
Phototastic makes it super easy for users to make collages as they can simply use thousands of designer templates, add their pictures and content to create memorable collages; and share them with family and friends.
More than 100 layouts to choose from
There are more than 100 layouts to choose from and users can upload up to 25 photos in a collage.
This gives our customers a lot of options to fit in their photos and create professional-looking collages.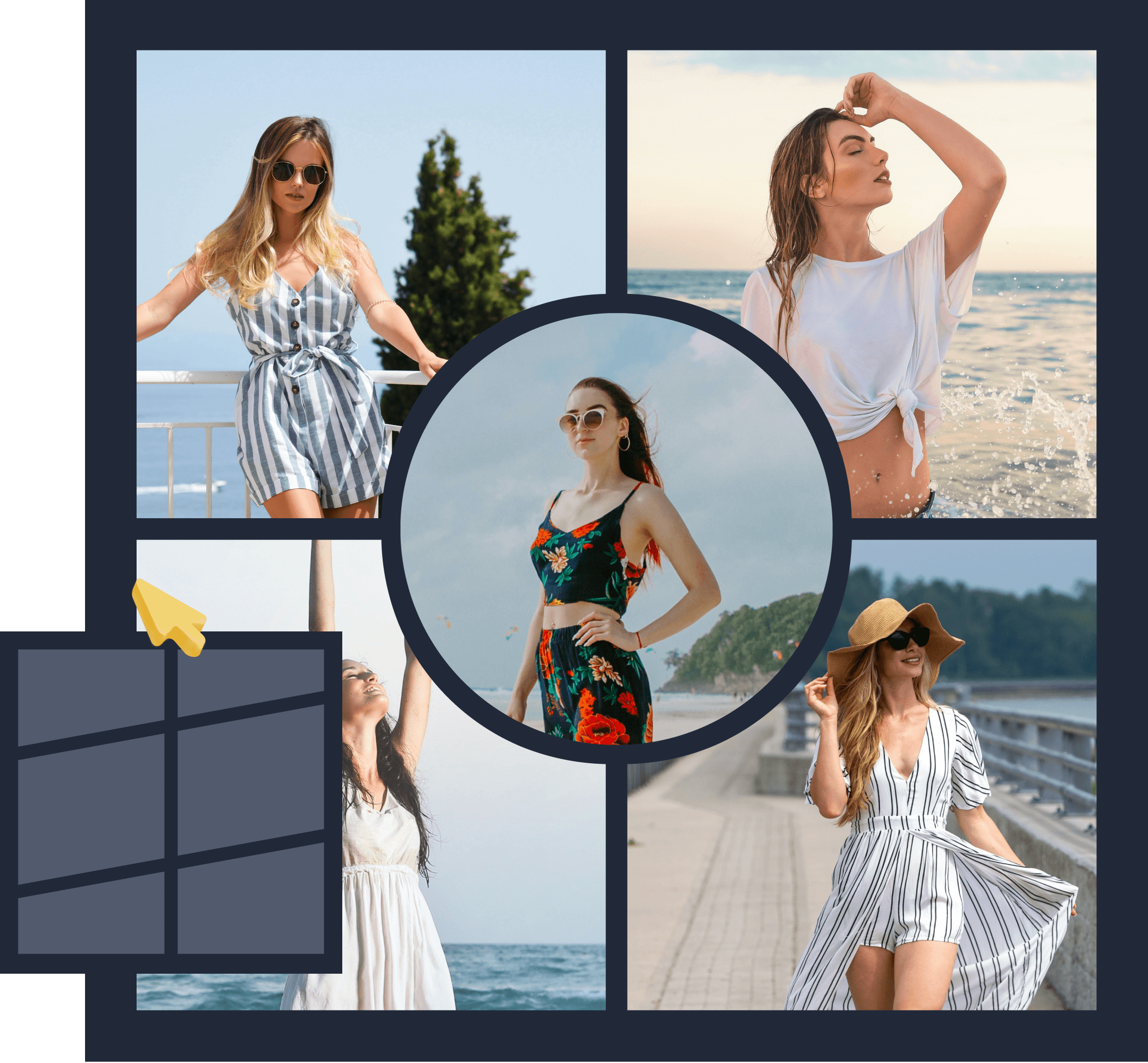 More than 1200 premium collage designs
There are thousands of collage designs covering various themes and occasions like Christmas, Easter, etc.
We keep adding fresh designs and new collage packs so that users can easily create collages on topical themes.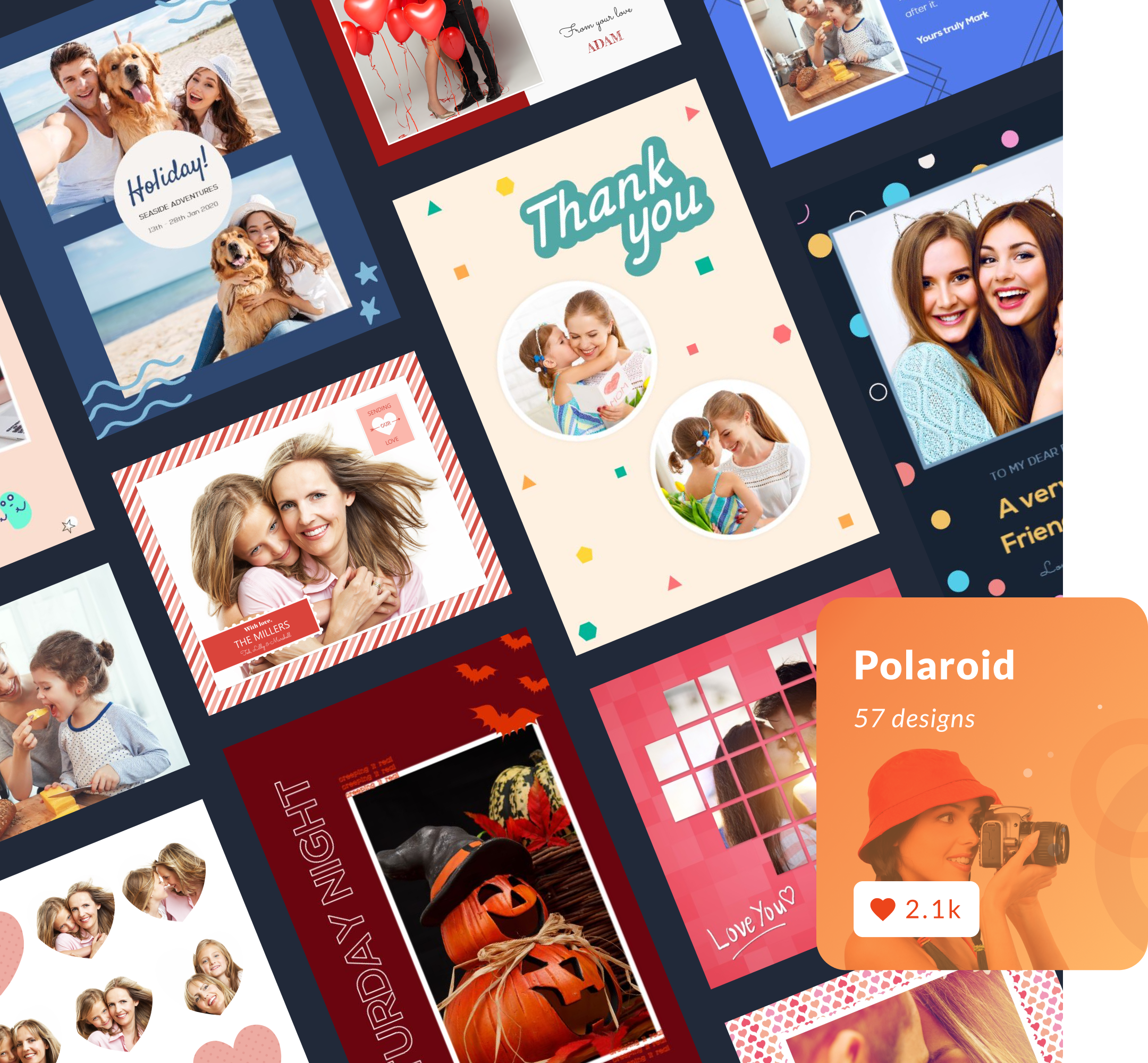 More than 2700 stickers, fonts, backgrounds and frames
A huge variety of stickers, fonts, backgrounds and frames help users portray true expressions in their collages. The designer assets are categorised into diverse themes, occasions and styles.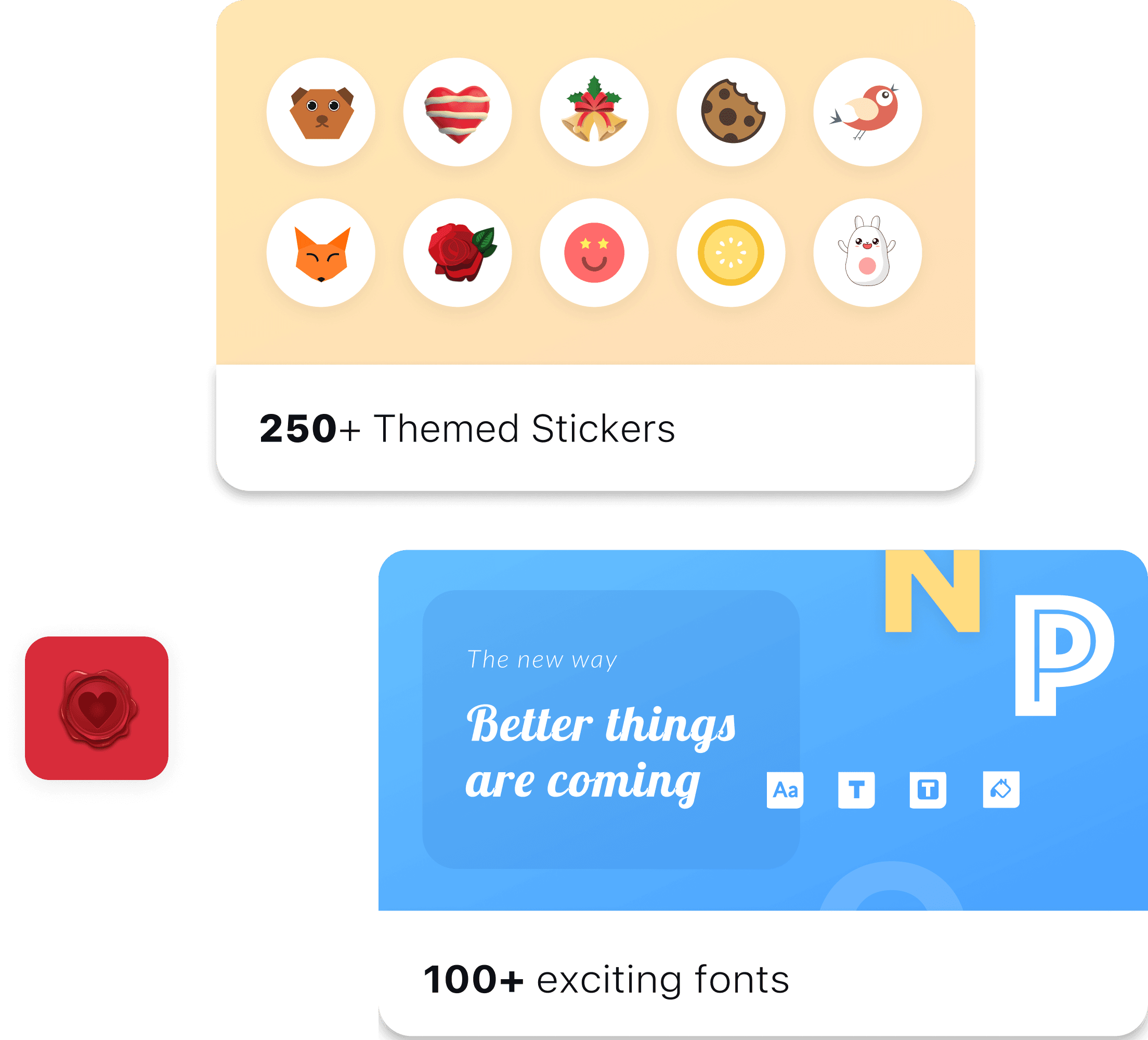 Advanced image editing features for fine-tuning photos
Phototastic packs in a bunch of features like freestyle scissor tool, shape cutout, shadow effect, light editing, etc.
Users can easily modify the size, colour and spacing of text, background, frame and stickers according to their preference.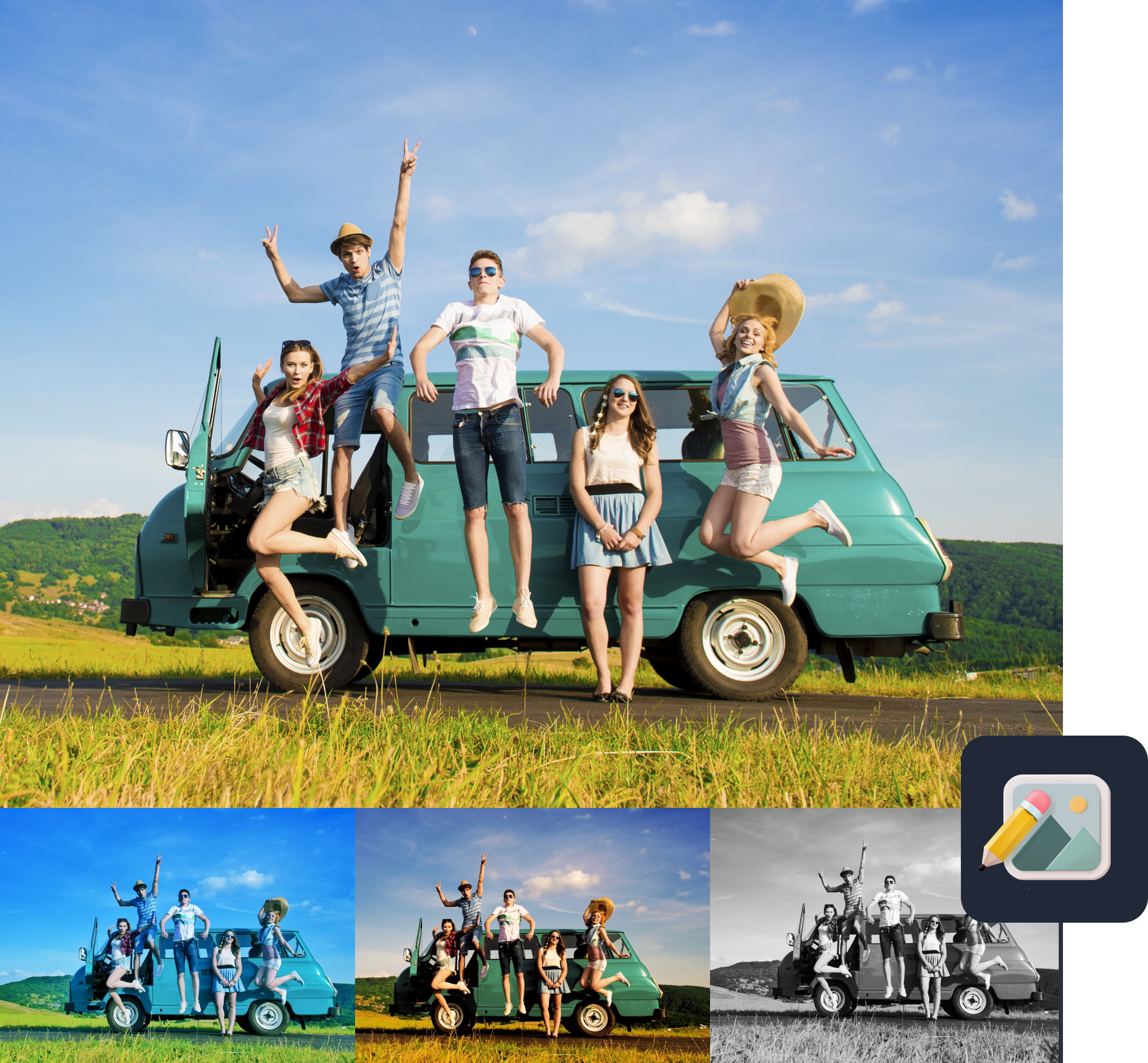 Celebrating festivals and special moments with Phototastic
Users love using the Phototastic app to make unique collages and share them to wish family, and friends on festivals and special occasions.
They also print the collages and use them for house decorations or for sending invites.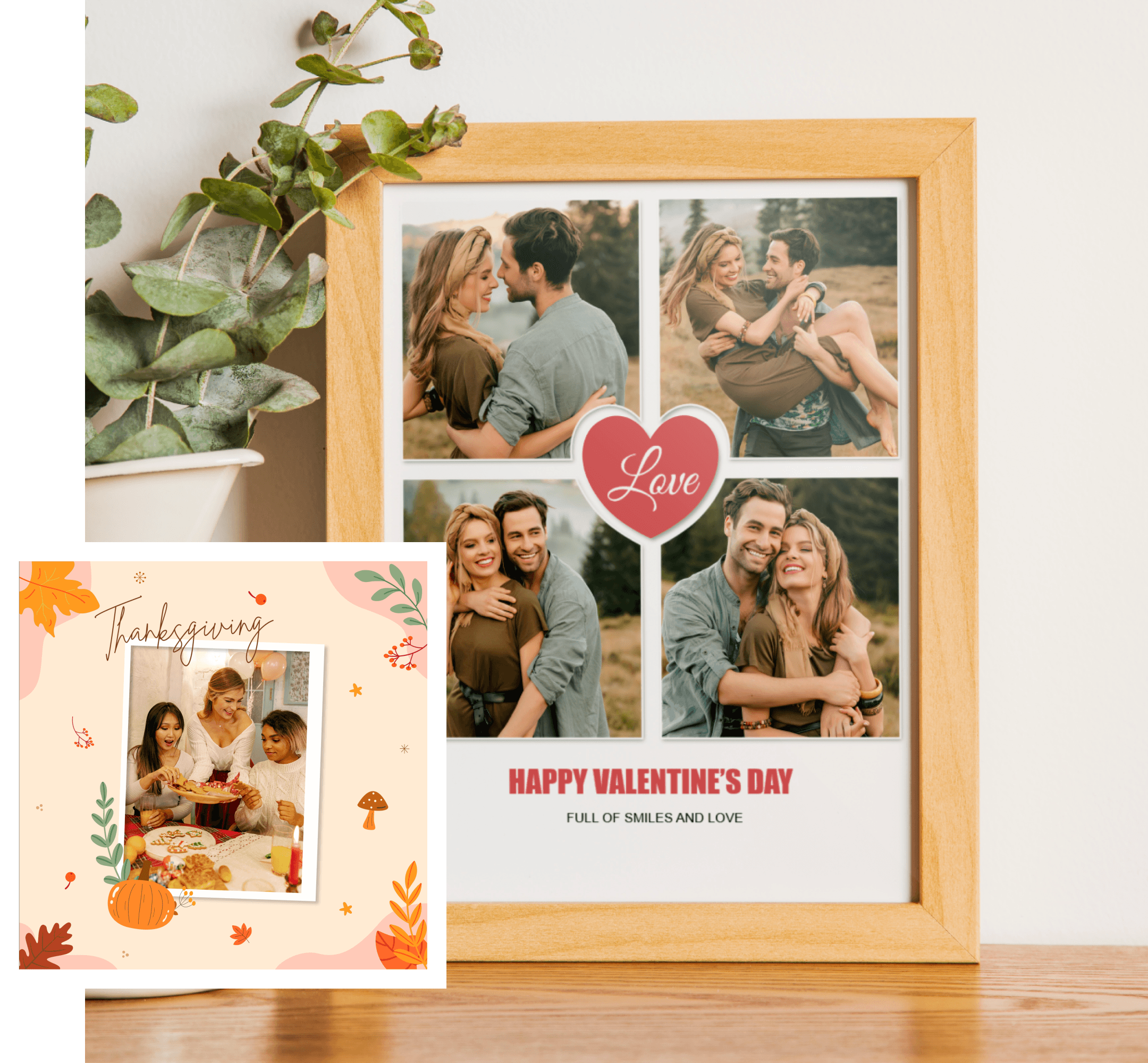 Collage flow
Beautiful collages in 4 quick steps
Thousands of people use the Phototastic app as they can quickly create fantastic collages using photos from their gallery or the built-in camera functionality.
Easy flow for making collages
Phototastic allows users to select a design for their collage, add photos, make text changes and export it to share with others.
Windows application
A complete station for the creatives
With the right balance of pre-designed elements and personalization options, users can unleash their creativity and make compelling designs.
User reviews
Go-to collage maker app, trusted by millions of people across the globe
Best app for making Aesthetic collages I just love this app and it's Soo easy to use💚
Results
Loved by people for making collages since 2010
Phototastic is a top-rated collage app on Windows and Android with millions of gross downloads. Ever since its launch, Phototastic has become a global product, enjoyed and loved by people in 177 countries. Our team keeps the app optimised and updated with regular testing, new design assets and features.
Phototastic is actively used by people of different ages, regions and cultures. It adds to the happiness and celebrations of people as they create special collages with their special pictures.