Visibeat - Humberside Police
A GPS tracking platform custom-built for Humberside Police with geofencing, hotspots, and alerts.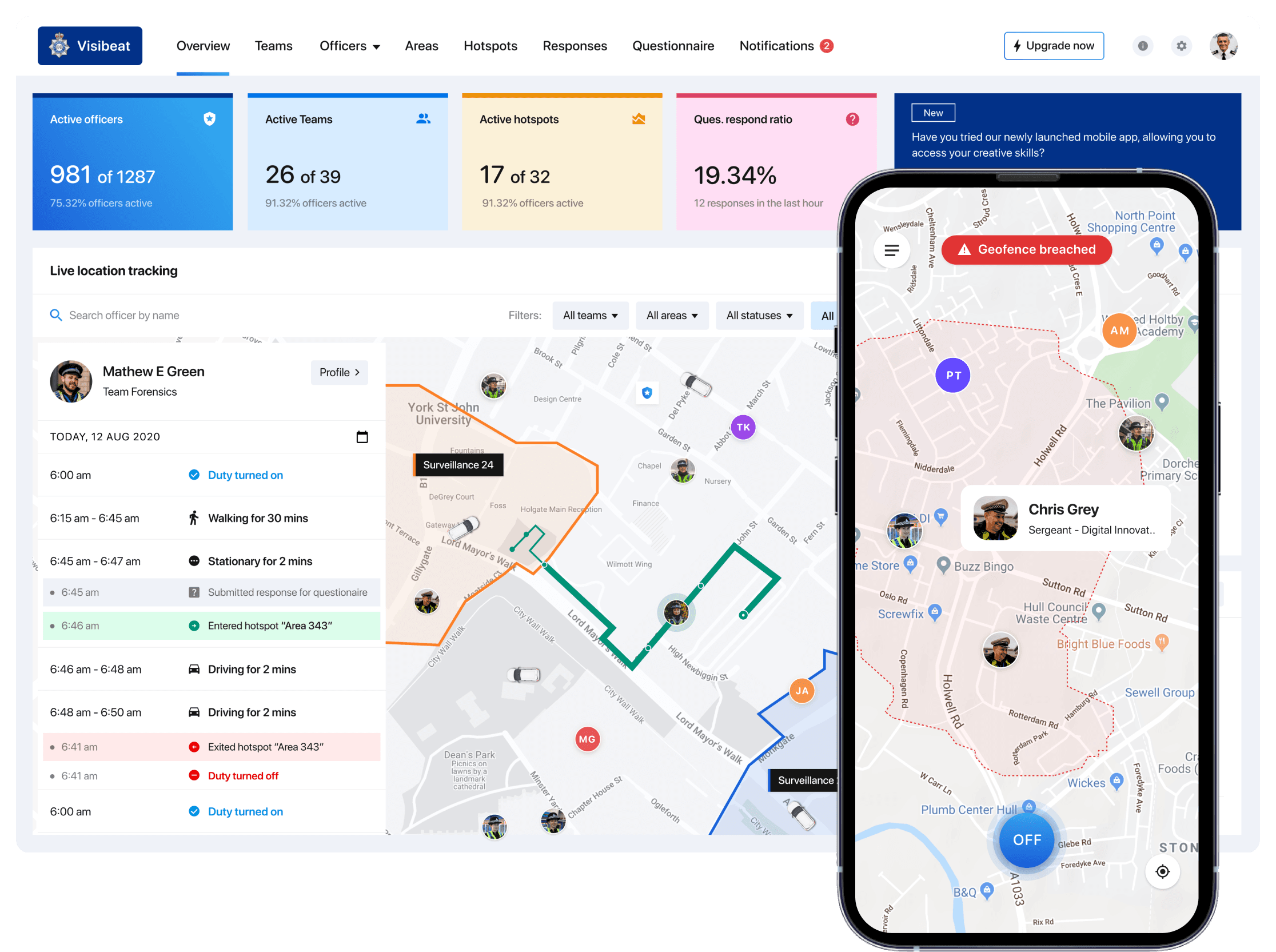 Product summary
Boosting efficiency, visibility and compliance
Visibeat is a white-labelled location tracking and management platform for businesses and government bodies. It is used for tracking the live location of team members, creating hotspots (geofences) and tracking the activities within hotspots.
Admin and managers can use the web dashboard to manage operations, track team members in real-time, check location-based analytics and add questionnaires.
Humberside Police were looking to develop a digital solution to track the location of police officers. We implemented Visibeat for them and helped them to make the department more accountable.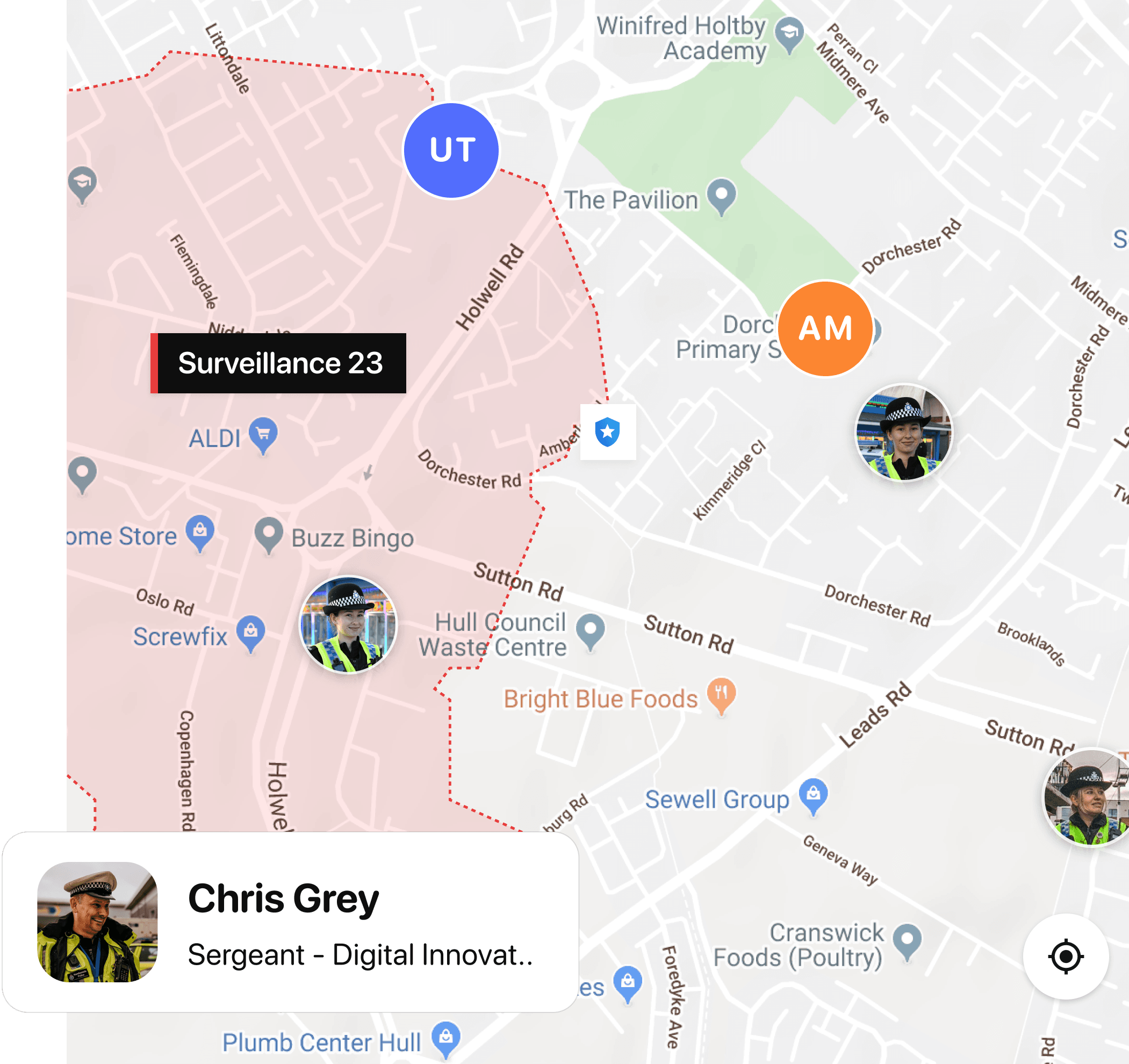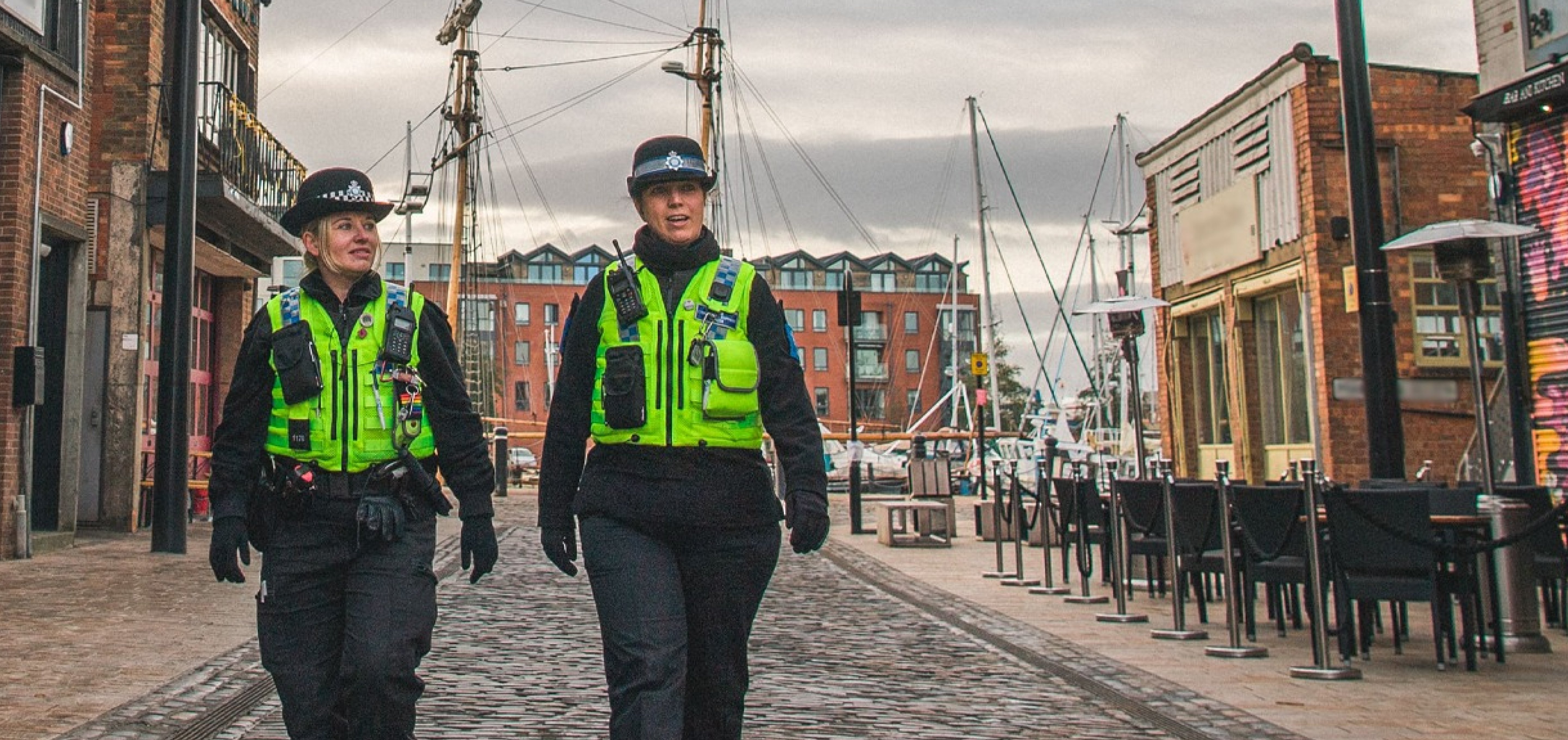 HUMBERSIDE POLICE
Police department uses the Visibeat web dashboard and mobile app to track patrolling activities in different hotspots in Northern Lincolnshire, Hull and the East Riding.
Key features and highlights
A comprehensive management platform
The platform brings together a bunch of features like location tracking and analytics, hotspot creation and management, user roles, activity tracking, etc.
Easy and efficient team creation and management
It's easy to create teams and add or remove officers using a bulk-import feature based on Active Directory. Different user roles (Admin, Supervisor, User or Manager) can be assigned to the officers to manage access and permissions.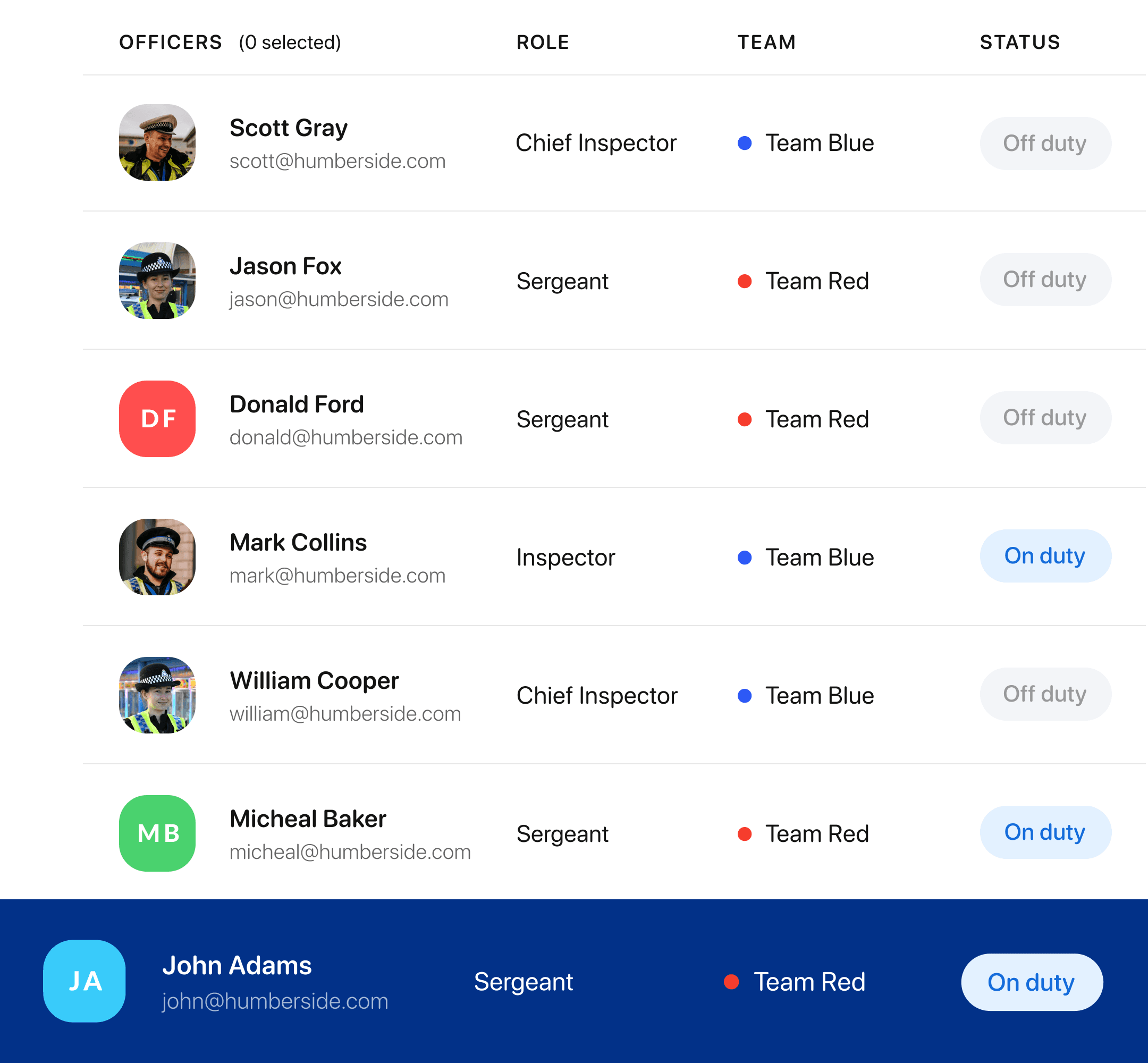 Officer details, location tracking and analytics
Details of each officer can be easily accessed. Further, location trails for specific time periods can be seen in a timeline or map view. Location analytics give trends like average distance covered, etc.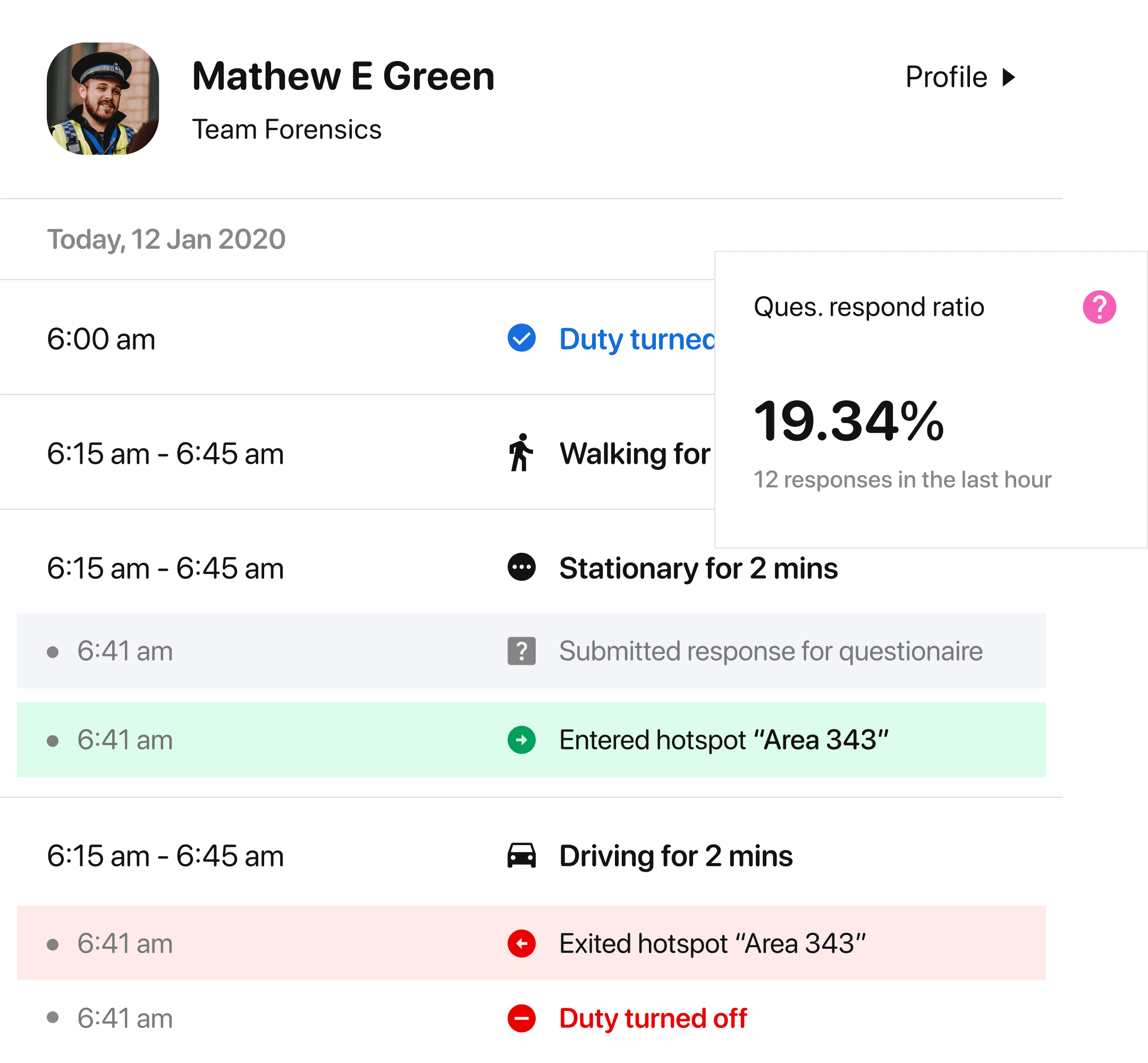 Hotspot creation and management
The Humberside Police can easily create new geofences, i.e. hotspots by dragging and dropping pins on the map. Geofences can be assigned to teams and police officers and all activities inside a hotspot can be tracked.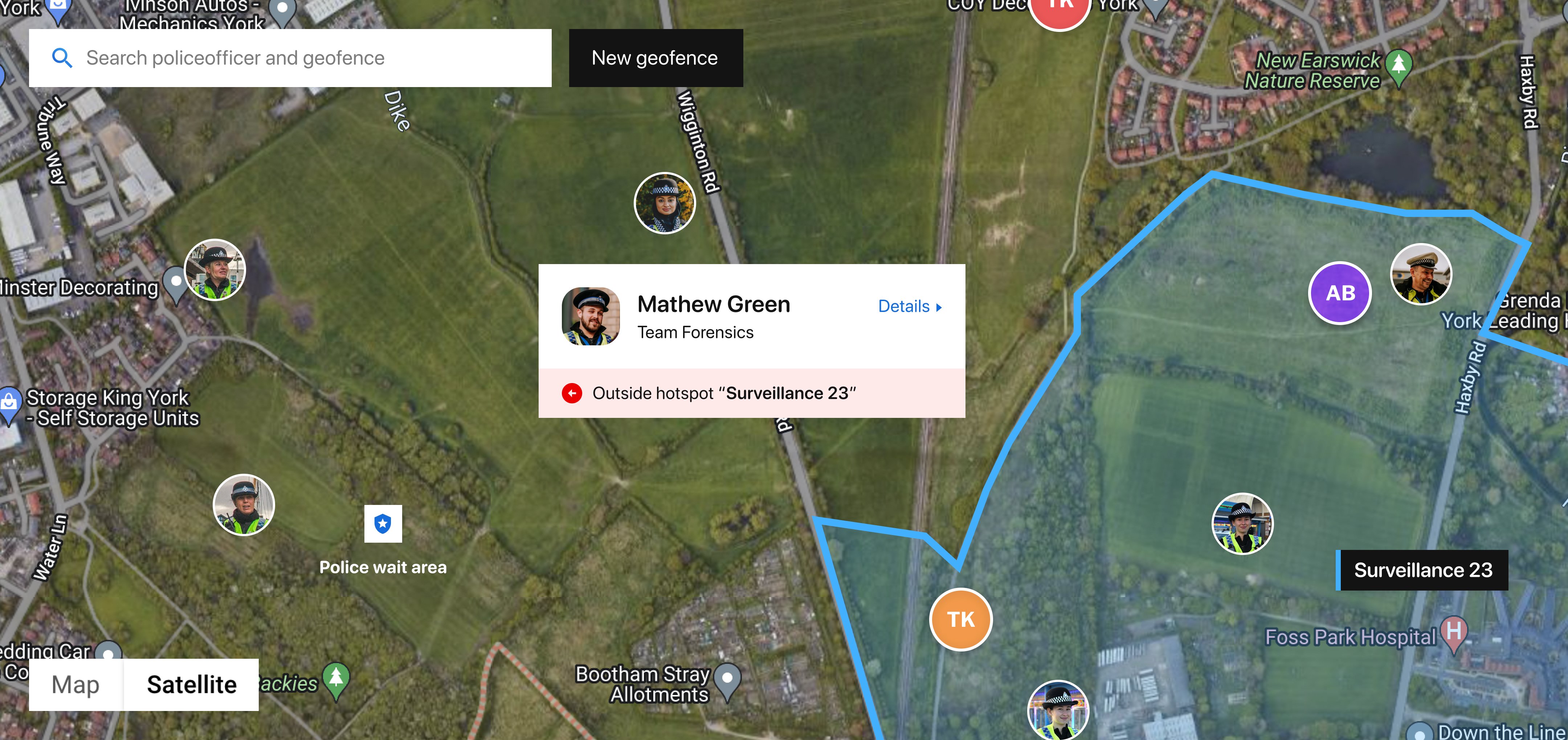 Notifications for enhanced communication
Notifications and messages can be created and pushed to the dashboards of all officers or the selected ones. Real-time communication enables admin and officers to always be in sync with one another.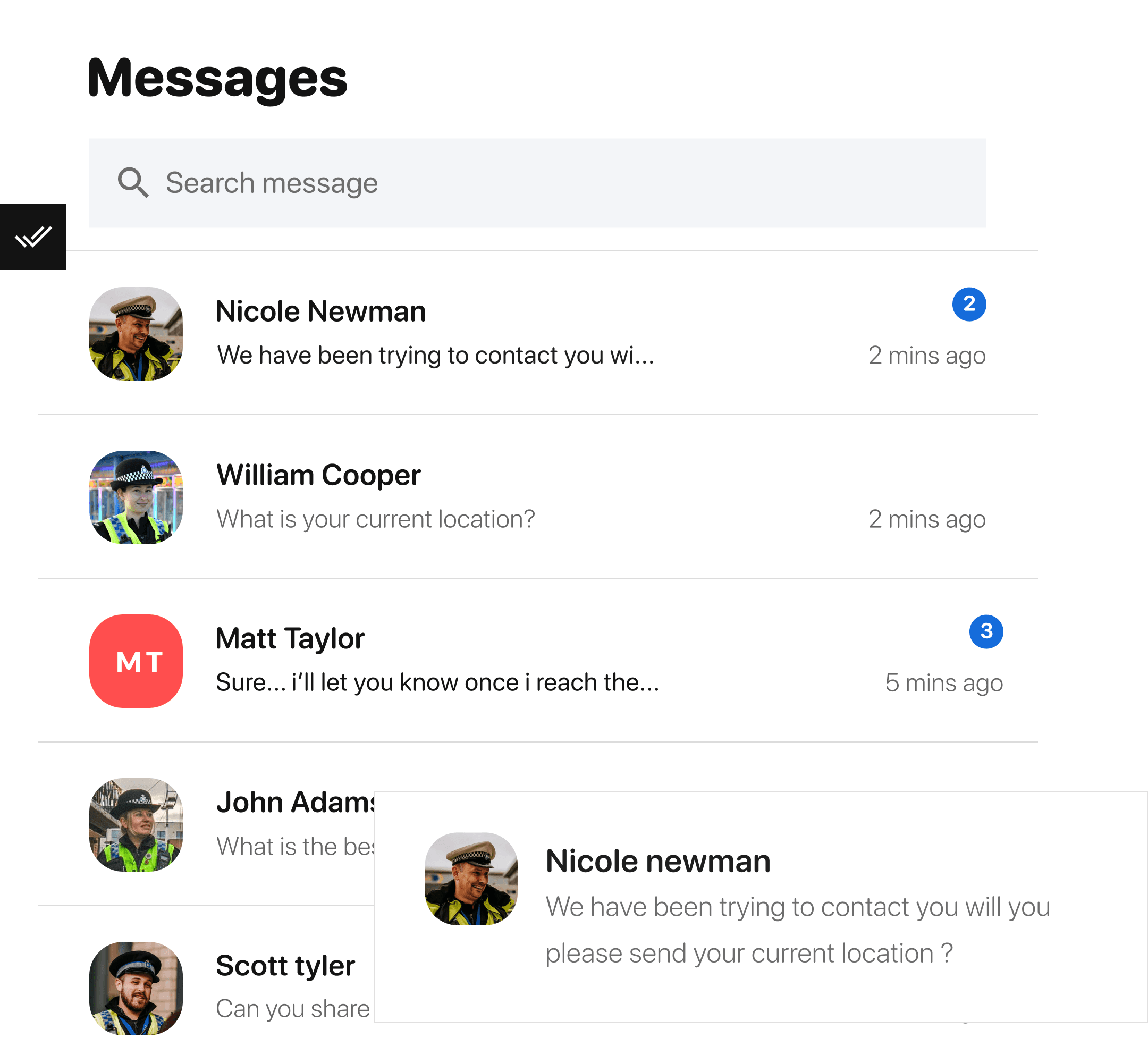 Technology
Core technology and features implemented
Visibeat combines various technologies and features to function as a cohesive location-tracking and management platform.
SignalR integration
Active Directory accounts setup
Rest API
GPS location tracking
Team creation and management
Officer detail configuration
Notifications and alerts
Location tracking analytics
Smart activity detection
Geofencing (hotspots)
Intelligent location filtering
Patrol reporting
Web dashboard
Bird's eye view to track teams and officers
The intuitive dashboard with clean UI allows the admin to manage all activities from live location tracking to team management, hotspots, questionnaires and more.
Client review
Thumbmunkeys Ltd's work meets all client expectations.
The app is user-friendly and functional. The development team is diligent, communicative, and on top of the ball. They've met every single deadline and performed with professional tact. Thumbmunkeys Ltd is a capable vendor that delivers.
Police Department
Digital Innovation Manager
Results
Efficient location tracking leading to safer streets
Visibeat web and app platform has helped Humberside Police Department add more transparency to their patrolling activities with real-time location and geofencing data. The Digital Innovation Manager says it has made their department more accountable as they now have exact patrolling data for each street.
The comprehensive platform has increased efficiency, transparency and productivity for the department. Supervisors can see where officers and staff are when on duty in real time, thereby also improving officer safety.