DappRadar
DappRadar enables users to discover crypto tokens, NFTs, dapps and track their portfolio.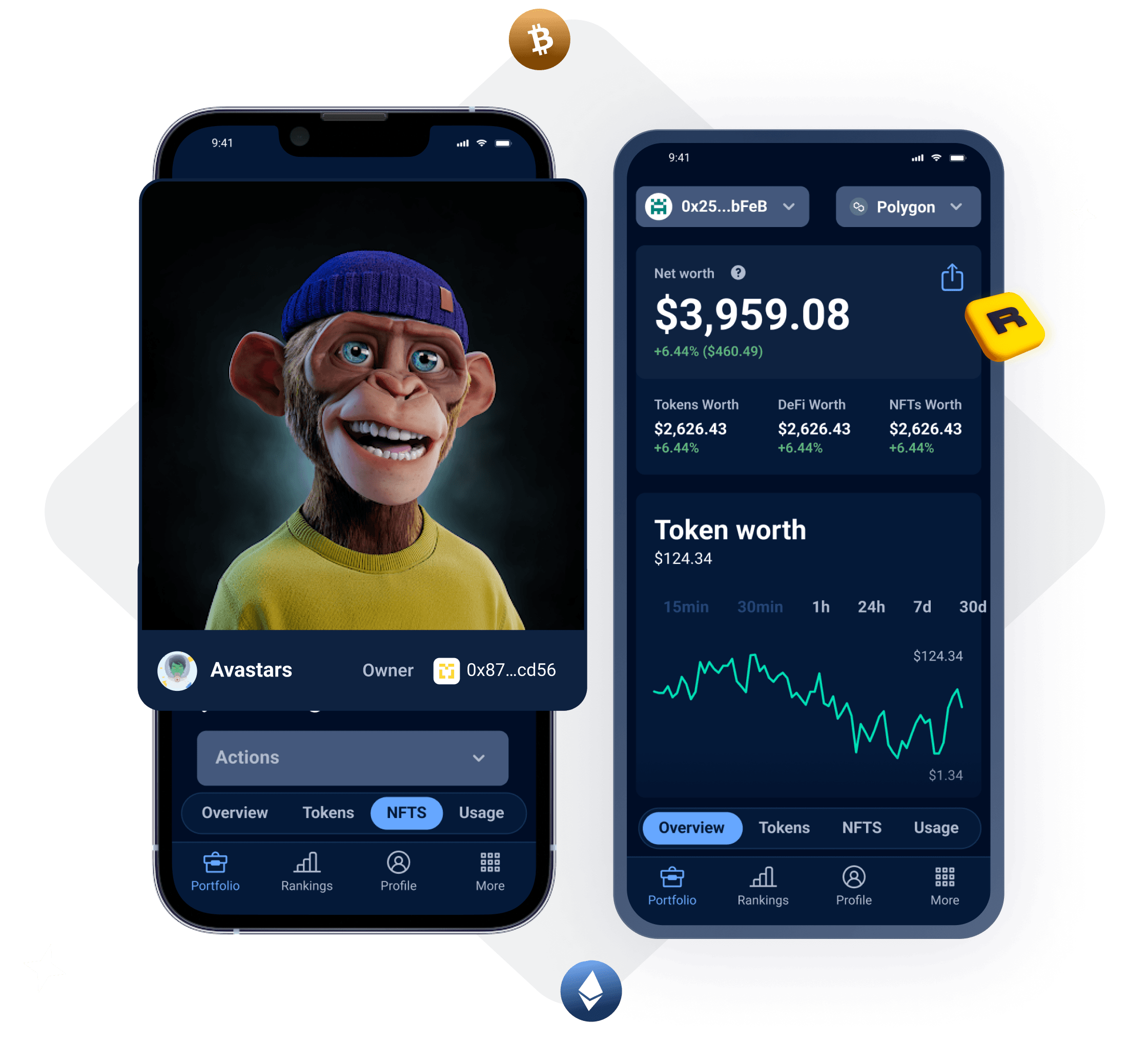 Project summary
Mobile app for the popular crypto platform
DappRadar is a popular web platform that provides information and data about decentralised applications (dapps) built on a blockchain technology, such as Ethereum. The platform allows users to discover new dapps, track their usage and performance, and compare them with other dapps.
The DappRadar team wanted to offer their users a similar experience on mobile. They partnered with us for the development of Android and iOS applications.
We rapidly adapted the web platform to mobile apps. We also provided insights about the API to ensure its content was useful for the mobile app.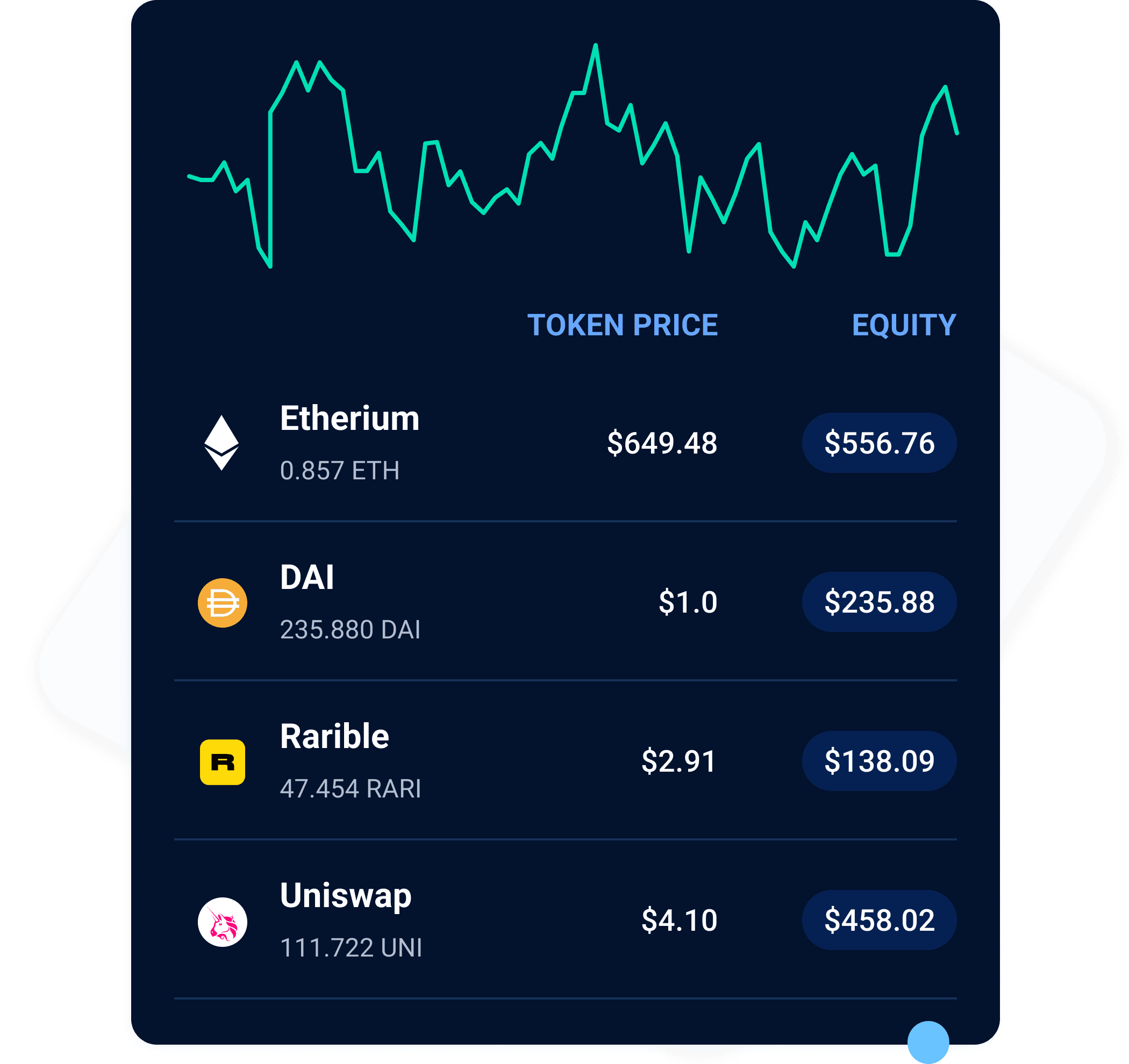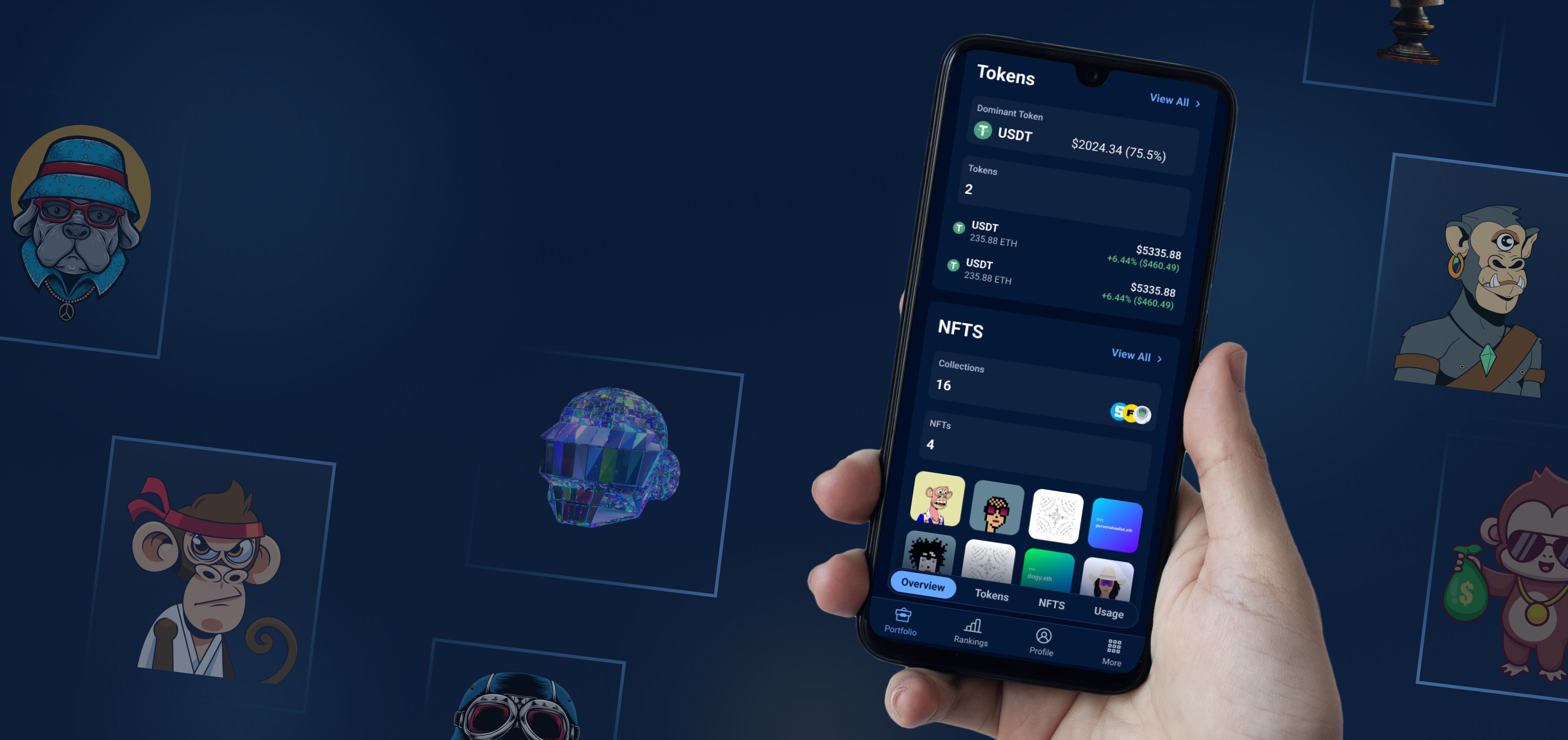 A Web3 company that provides insights on decentralised apps (dapps) across various blockchain platforms with a comprehensive overview of the ecosystem.
---
Key features and highlights
One-stop solution to discover and track everything Web3
The DappRadar app, just like the web platform, helps users with dapp rankings, portfolio tracking using wallet integration, NFT portfolio management, alerts, etc.
Portfolio tracking by connecting wallet
Users can connect their crypto wallets like MetaMask, OKX Wallet, Coinbase Wallet, etc. and track their assets. The app provides an overview of the total worth of their tokens and NFTs along with the usage tracking of different dapps.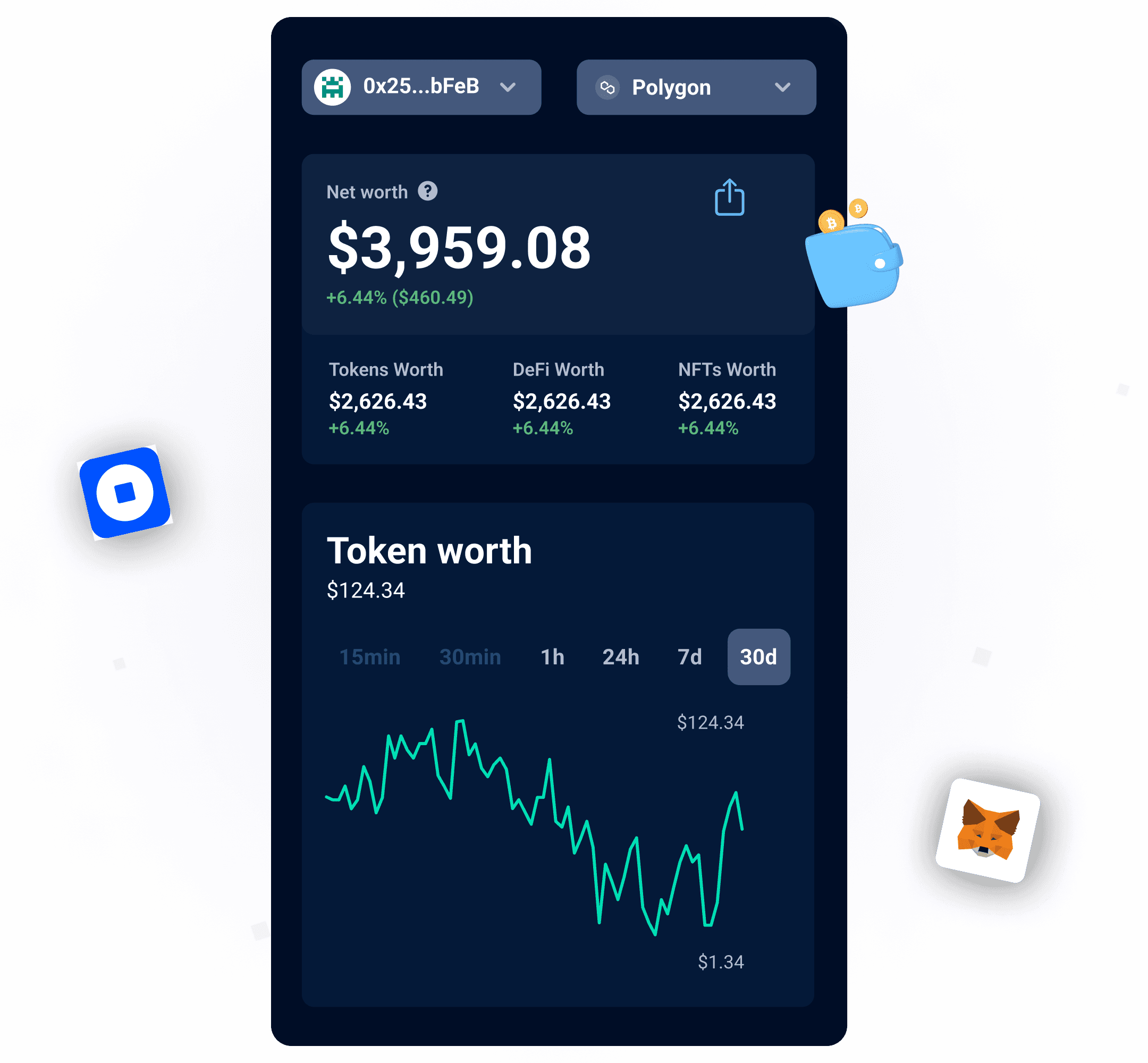 NFT collections and financial view
DappRadar users can view their NFT collection and related information like amount spent, holdings, current valuations, floor prices, P&L data, etc. They can easily sort their NFTs using helpful filters.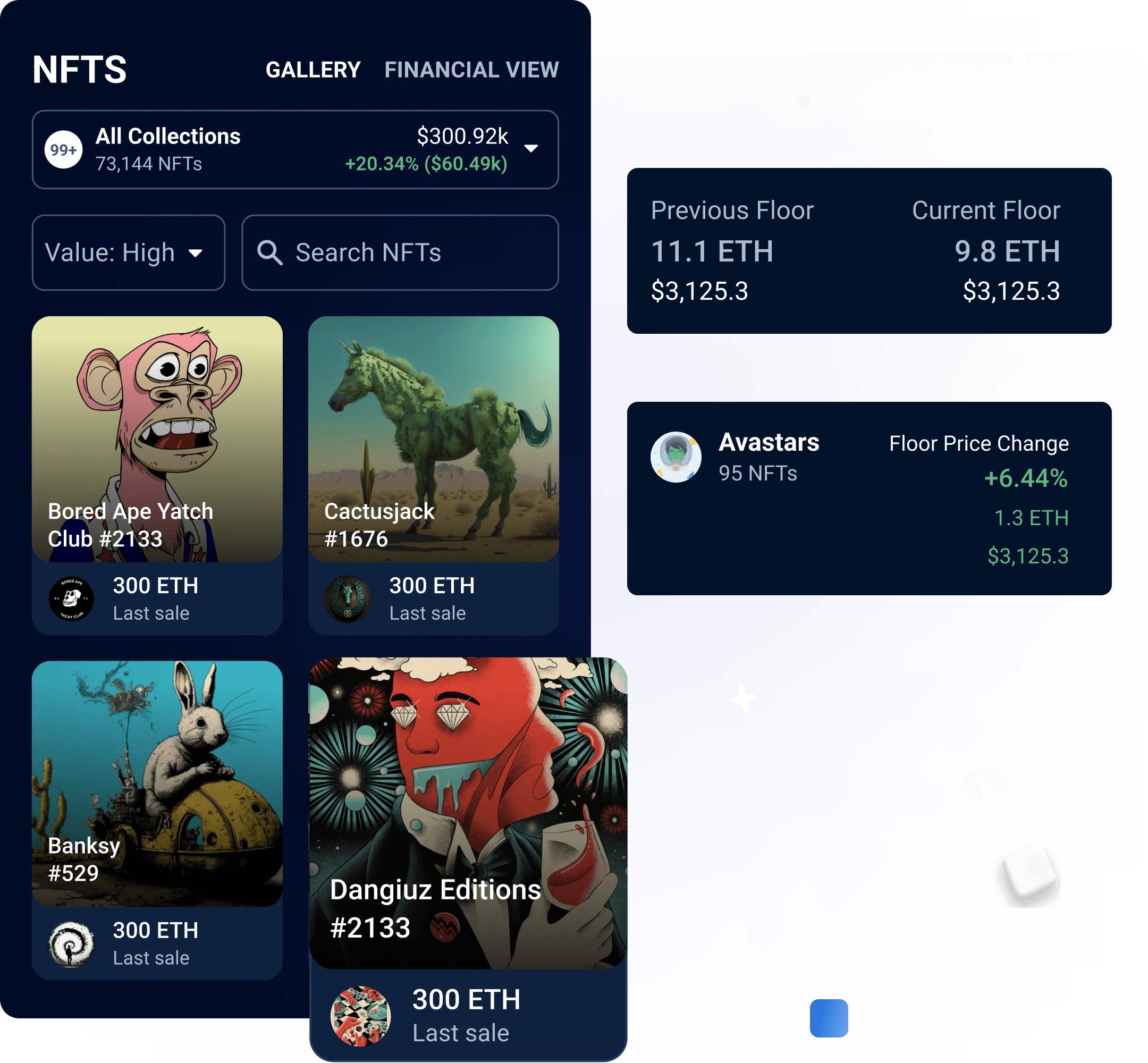 Rank list of top blockchain dapps
The app has a lighter version of DappRadar's ranking for different blockchain dapps for different categories like games, DeFi, exchanges, collectibles, etc. and for different protocols like ETH, Polygon, BNB chain, etc.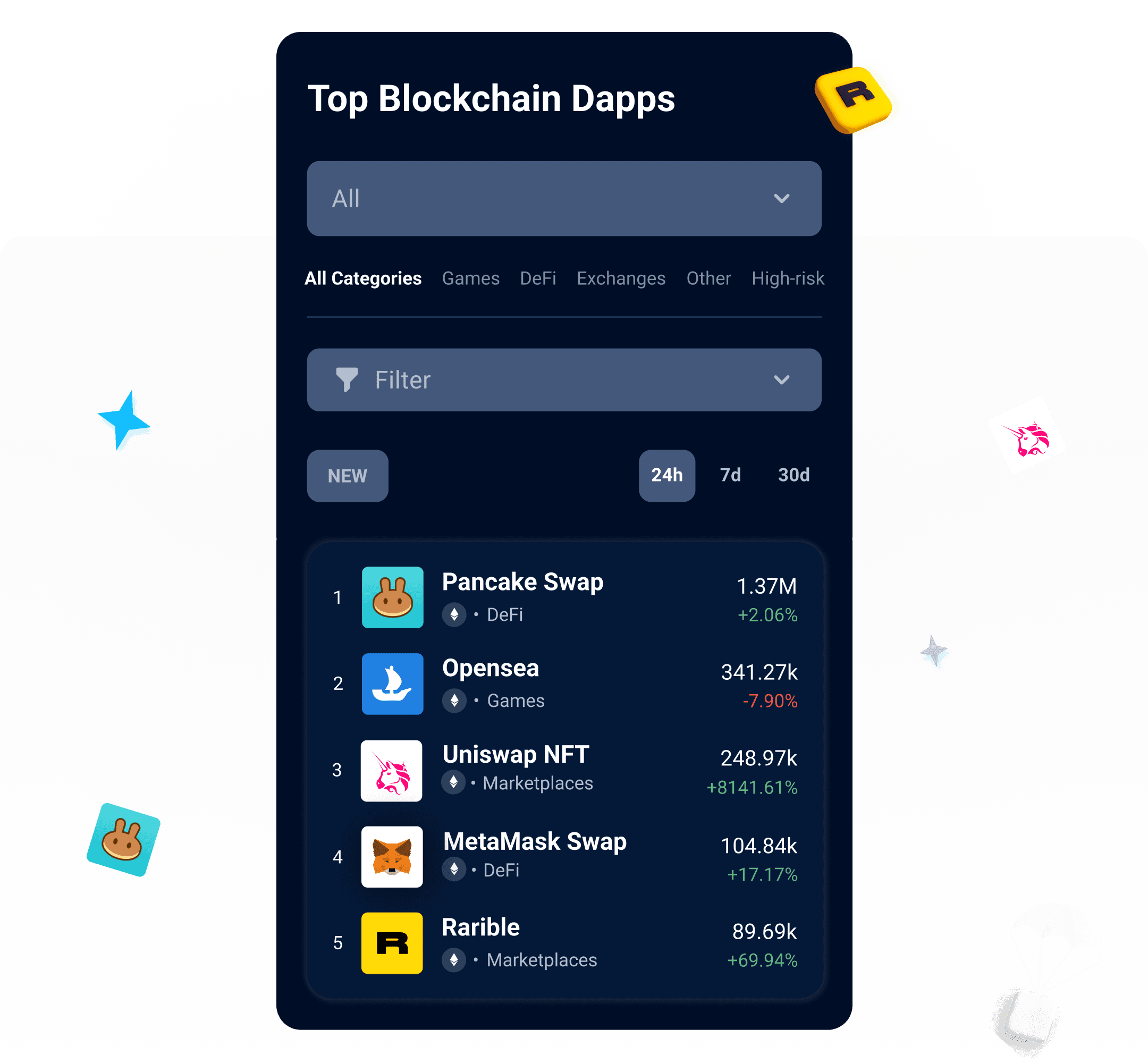 Technology
Core technology and features implemented
DappRadar app provides features like ranking, trends, analytics, etc. and  integrations with various wallets like MetaMask, WalletConnect, and more.
MetaMask integration

WalletConnect integration

Offline wallet management

Analytics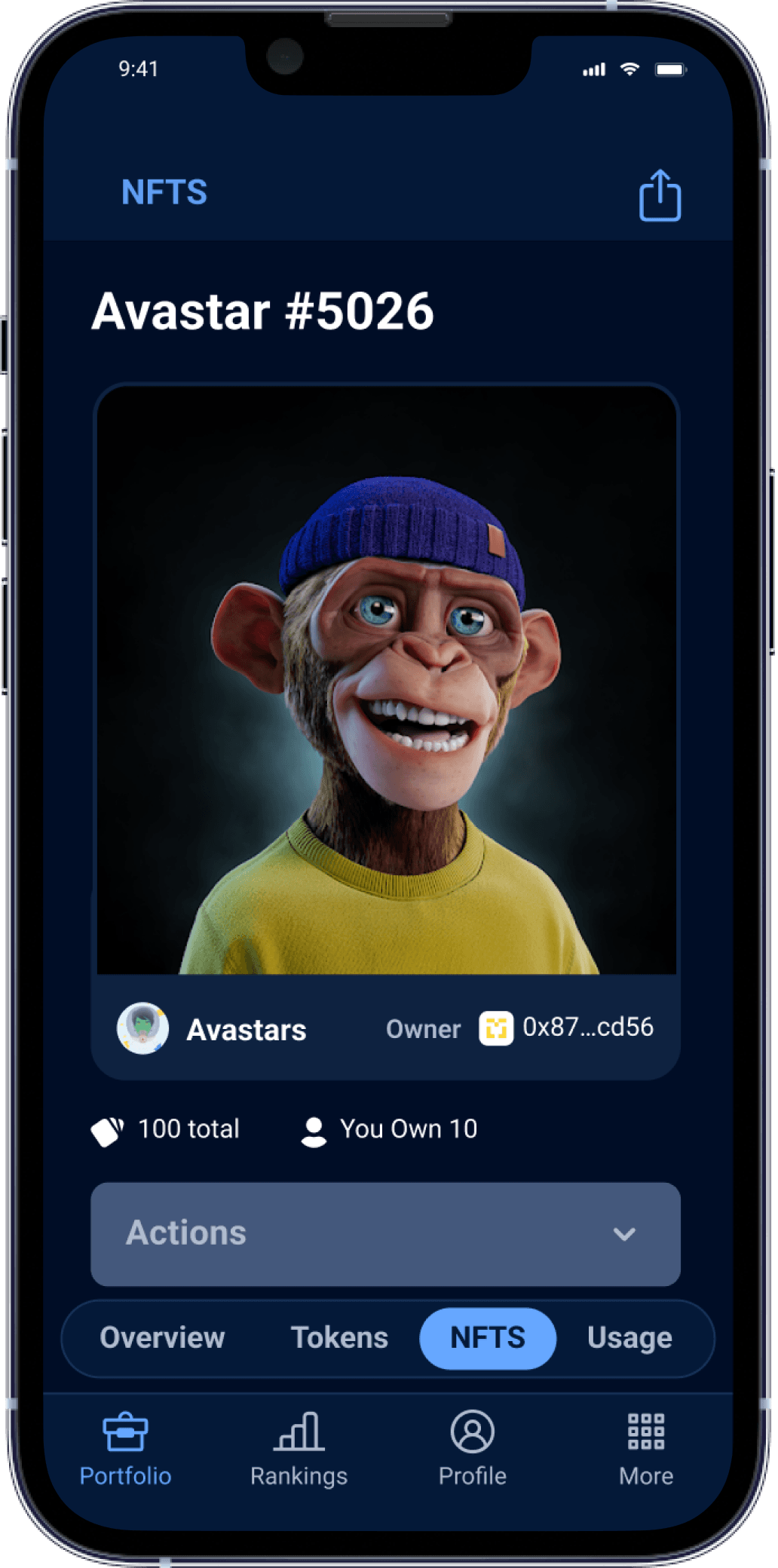 Wallet connect via ENS address

Portfolio tracking

Deep linking

Cryptocurrency management
Client review
I'm most impressed with Thumbmunkeys Ltd speed to react to issues and problems. I've found that other companies make you wait when you ask them to change something, whereas Mark is very proactive. He pushes for things to get delivered quickly and doesn't leave any issues standing — this is an important trait for any development agency to have.
Department Head
DappRadar
Results
The world's Dapp Store, now accessible on the go
The mobile apps were successfully launched in Sep 2022. DappRadar users have started using the mobile version to track their crypto and NFT portfolio and collections, and explore dapps across categories and blockchains. There is a significant uptake in the mobile app with 10k+ users on Android and 2k+ on iOS.
We also gave several insights that helped improve the API and website's coding. We're currently working on upgrading one of the authentication APIs and developing the mobile app's second version.