Collinson
FeedAlert app by Collinson allows users to monitor their silos' capacity, weight and feed usage.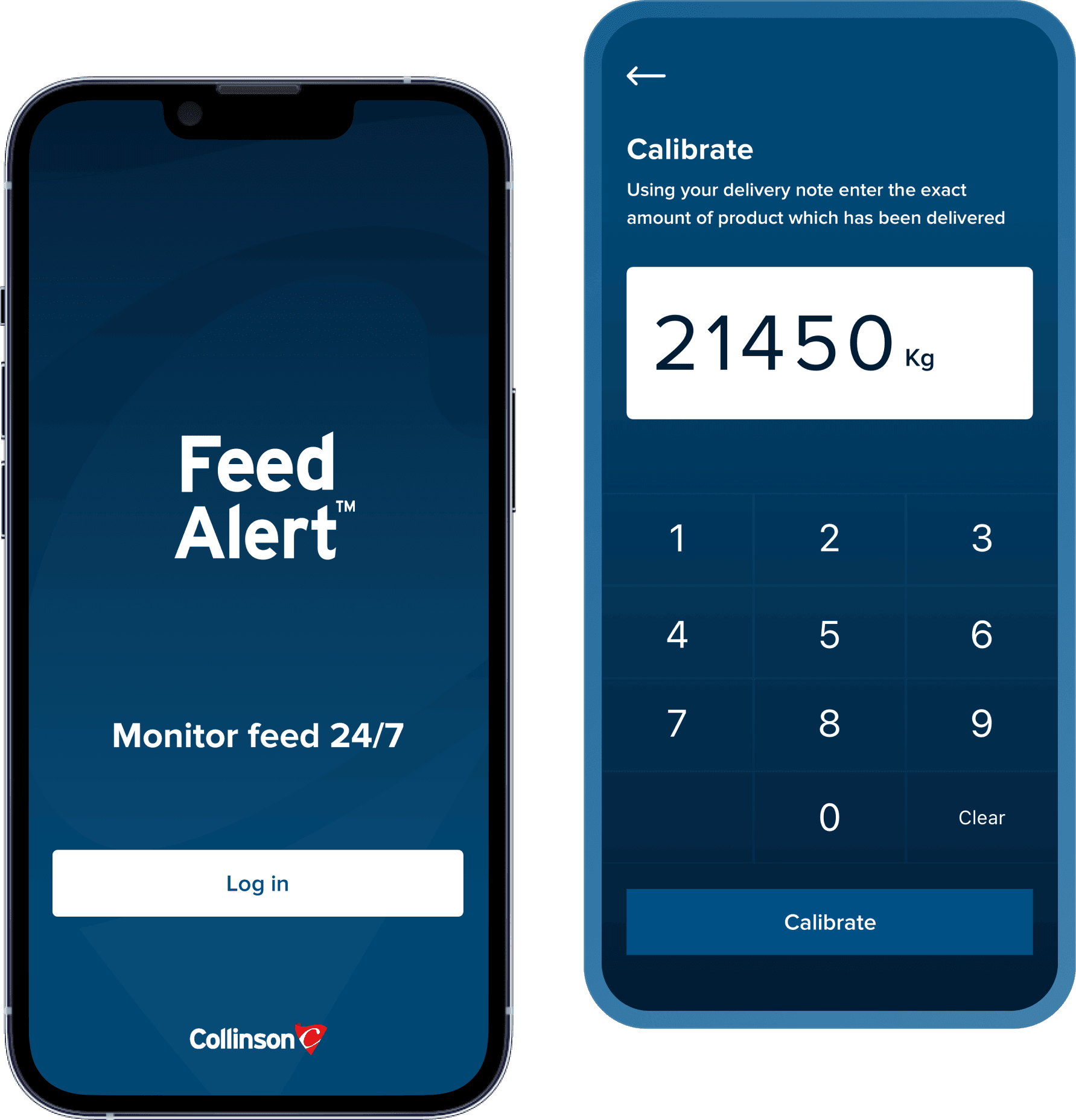 Project summary
Feed management app for smart monitoring
Collinson has been a trusted manufacturer of agricultural storage silos for more than 50 years. They were looking to develop a silo monitoring system app for iOS and Android for FeedAlert, their IoT-based feed management system.
Without a monitoring app, farmers, who use the silos for animal feed, could only determine how much feed remains in their silos by manually looking at the levels through the windows.
We designed and developed the FeedAlert app that allows farmers to remotely monitor their feed 24/7 remotely, get timely alerts, forecasts, calibrate the device and share data.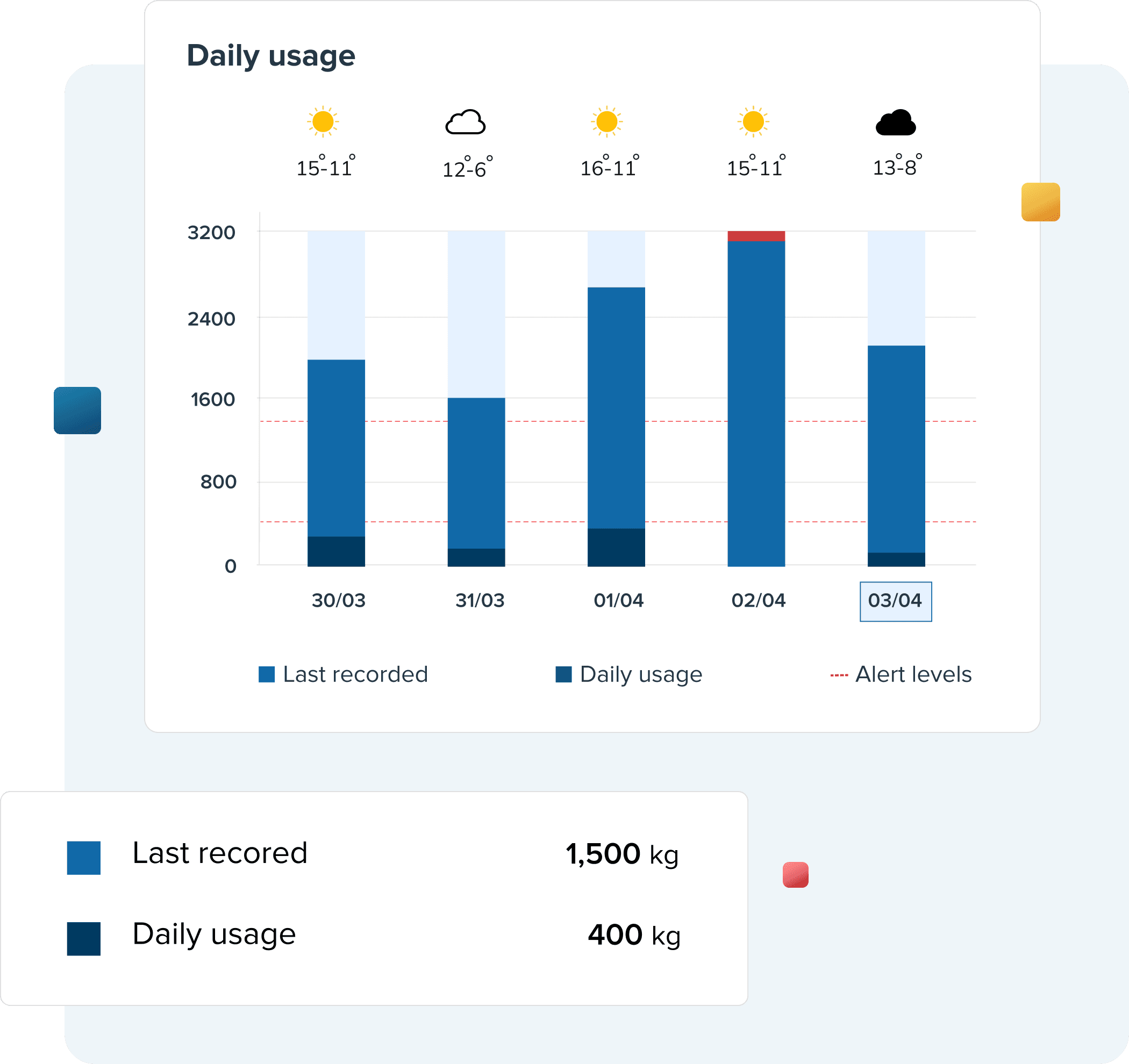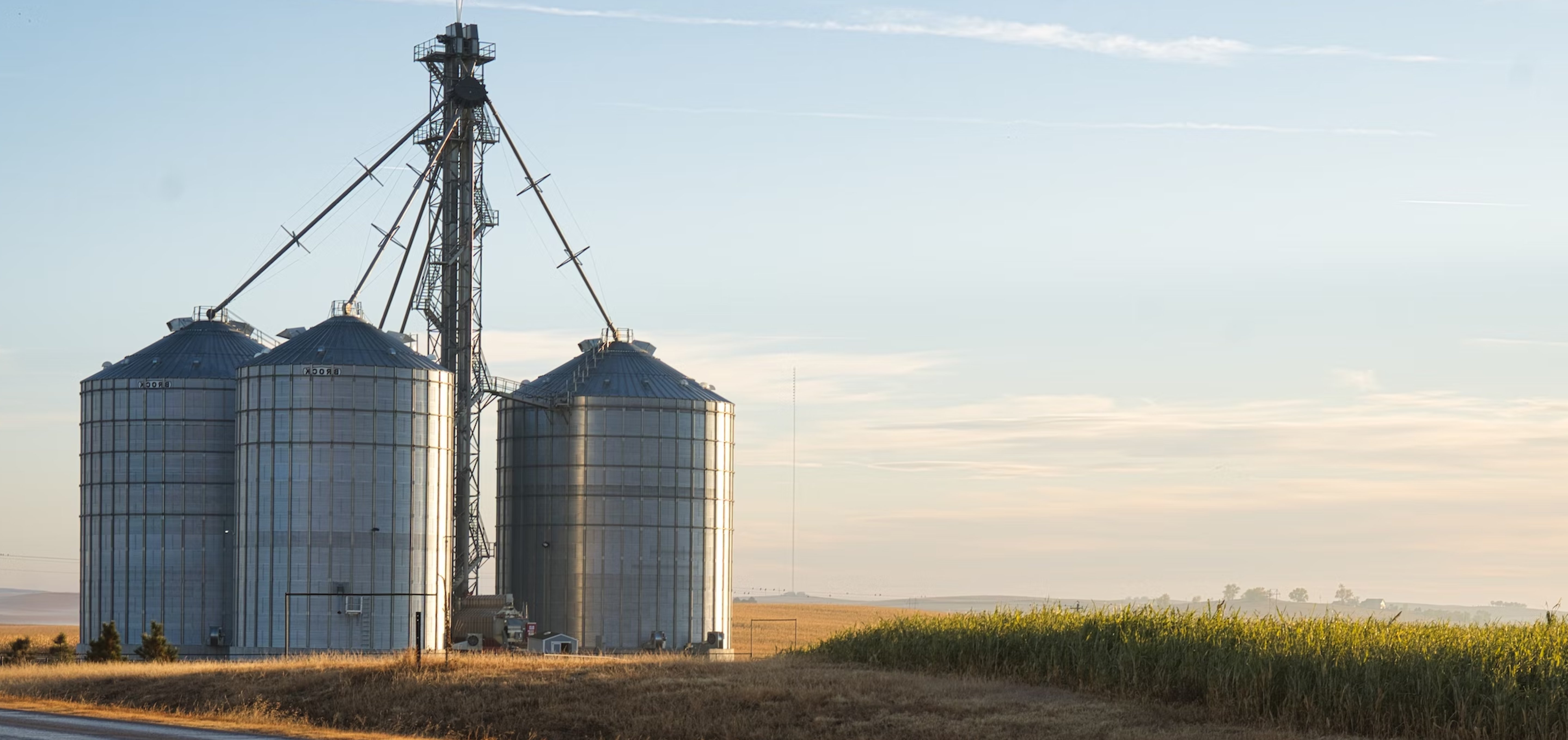 COLLINSON
Collinson has been a manufacturer of agricultural feeding solutions for over 50 years. With FeedAlert, they are revolutionising feed monitoring.
---
Key features and highlights
IoT-based feed tracking and management system
The FeedAlert app allows farmers to easily connect silos, see live feed levels and silo summary, set alerts and export silo data.
24/7 feed monitoring to view silo activity and data
Users of the FeedAlert app can track the live feed levels of multiple silos. For each silo, they can see remaining feed, capacity, feed type, last filled date, usage analytics, etc., for last 7-days along with the silo location.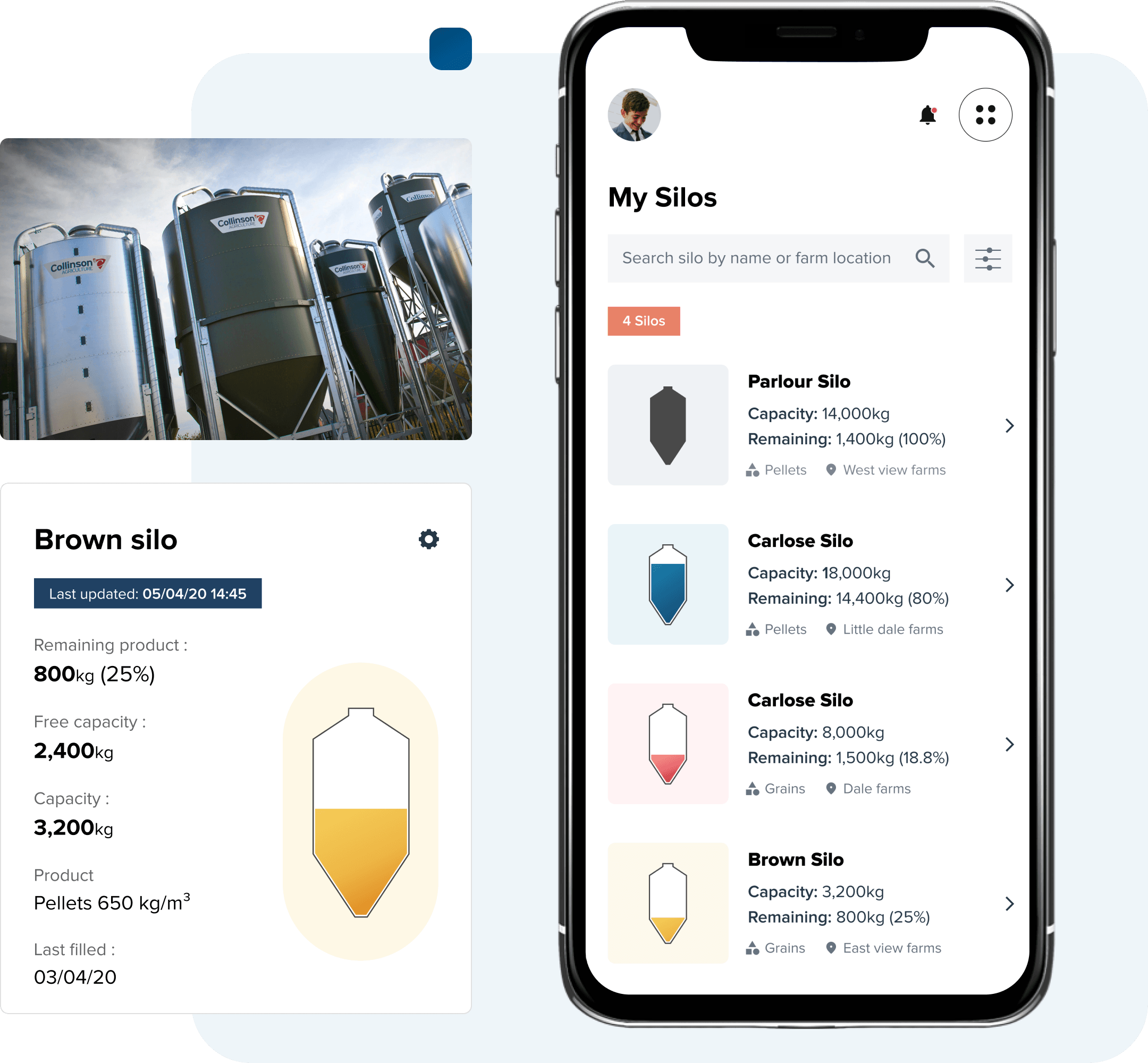 Notifications and alerts for various feed levels
It's easy to set alerts for various feed levels like 30% of capacity, 10% of capacity, empty, refilled and overfill. Users can choose to get alerts via push notifications or email, and track feed levels on the go.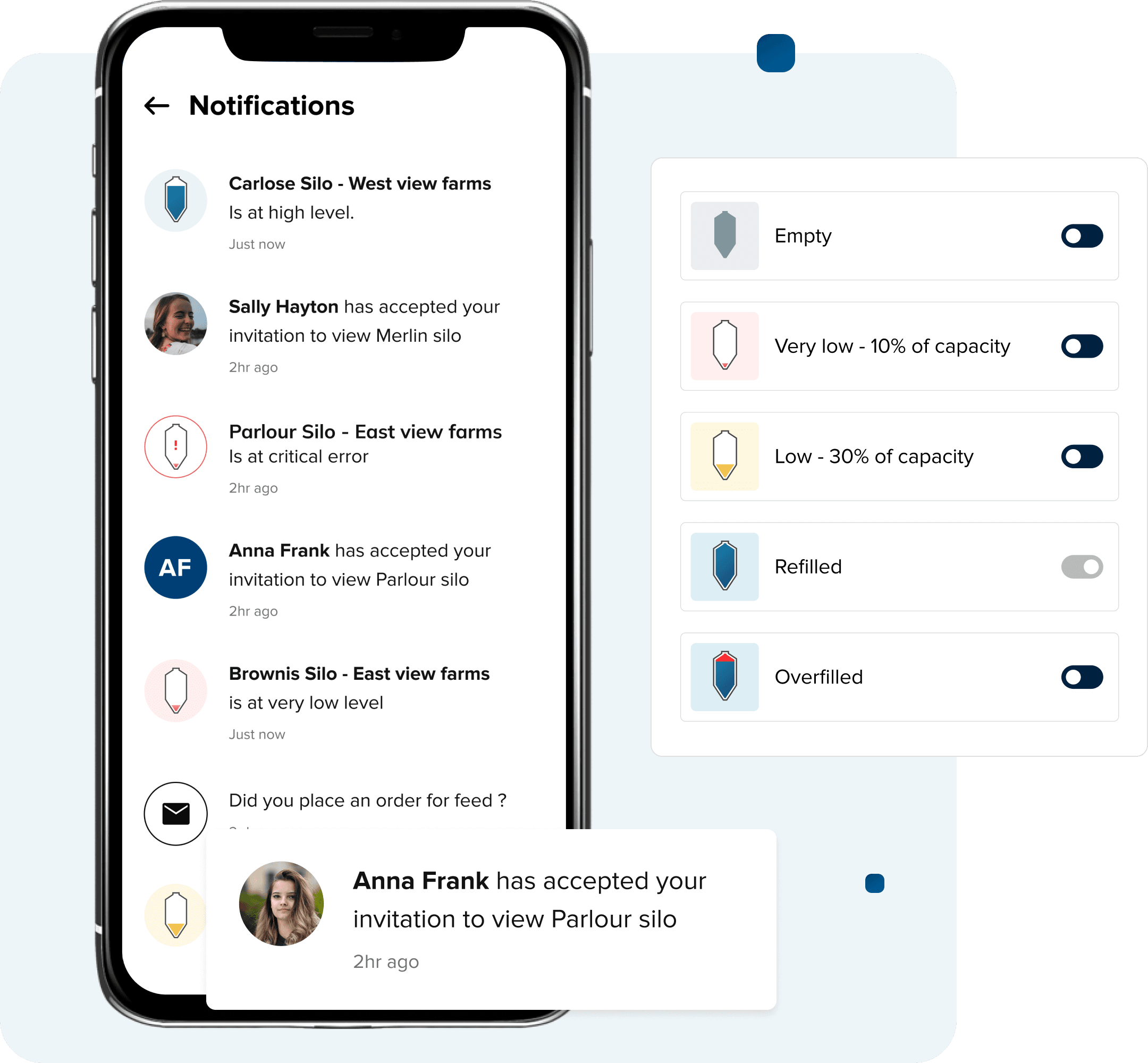 History and forecasts for better feed management
Farmers can easily check daily usage analytics for past 30 days and forecasts for upcoming days. As a result, they can place their orders and replenish feeds in time and avoid delays and wastage.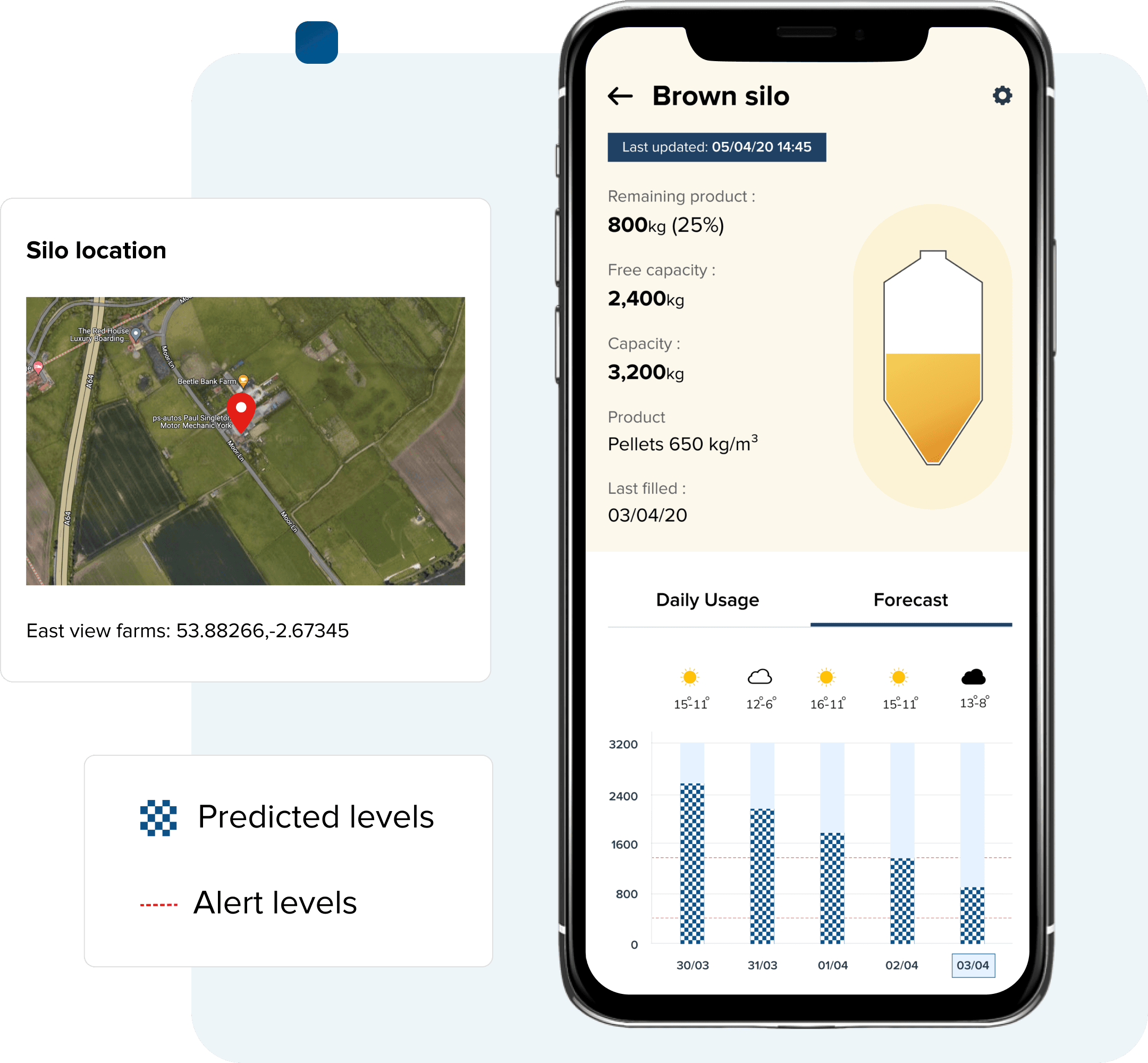 Technology
Core technology and features implemented
The FeedAlert app is part of the IoT-based feed management system enabling digital feed monitoring and management for the farmers.
Feed monitoring via IoT

Forecasting

Feed usage history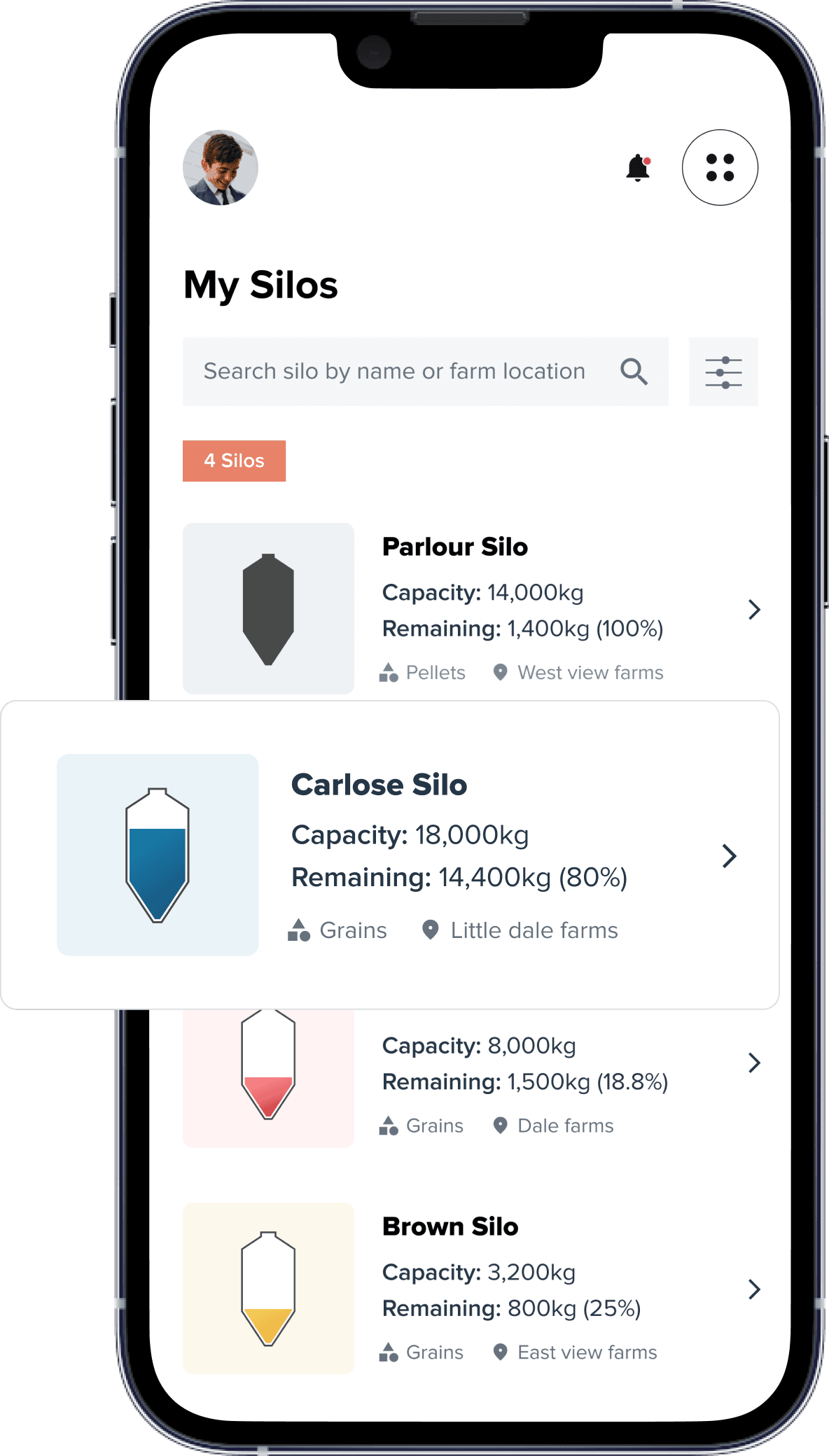 User management

NFC-based silo scanning

Push notifications
Client review
I'm really impressed with how enjoyable they've made the whole experience for us despite the challenges we encountered. I'm also impressed with their ability to understand what we were trying to accomplish and how much they contributed to our efforts. They didn't just do what we asked of them — they were proactive in providing recommendations, and that has resulted in a better product overall.
Sally Hayton
Marketing Manager
Results
FeedAlert is revolutionising feed monitoring forever
FeedAlert from Collinson has enabled existing and new customers to manage, predict and optimise feed management remotely using their smartphones. The app has led to timely and efficient feed re-ordering and delivery planning for the farmers; as a result, they get no more feed outages.
The FeedAlert app has successfully introduced the business into the digital world of IoT, opening a new revenue stream and giving opportunities to grow the business along with it.