Abingdon Health
AppDX iOS app, designed and developed for automating the detection of medical test results.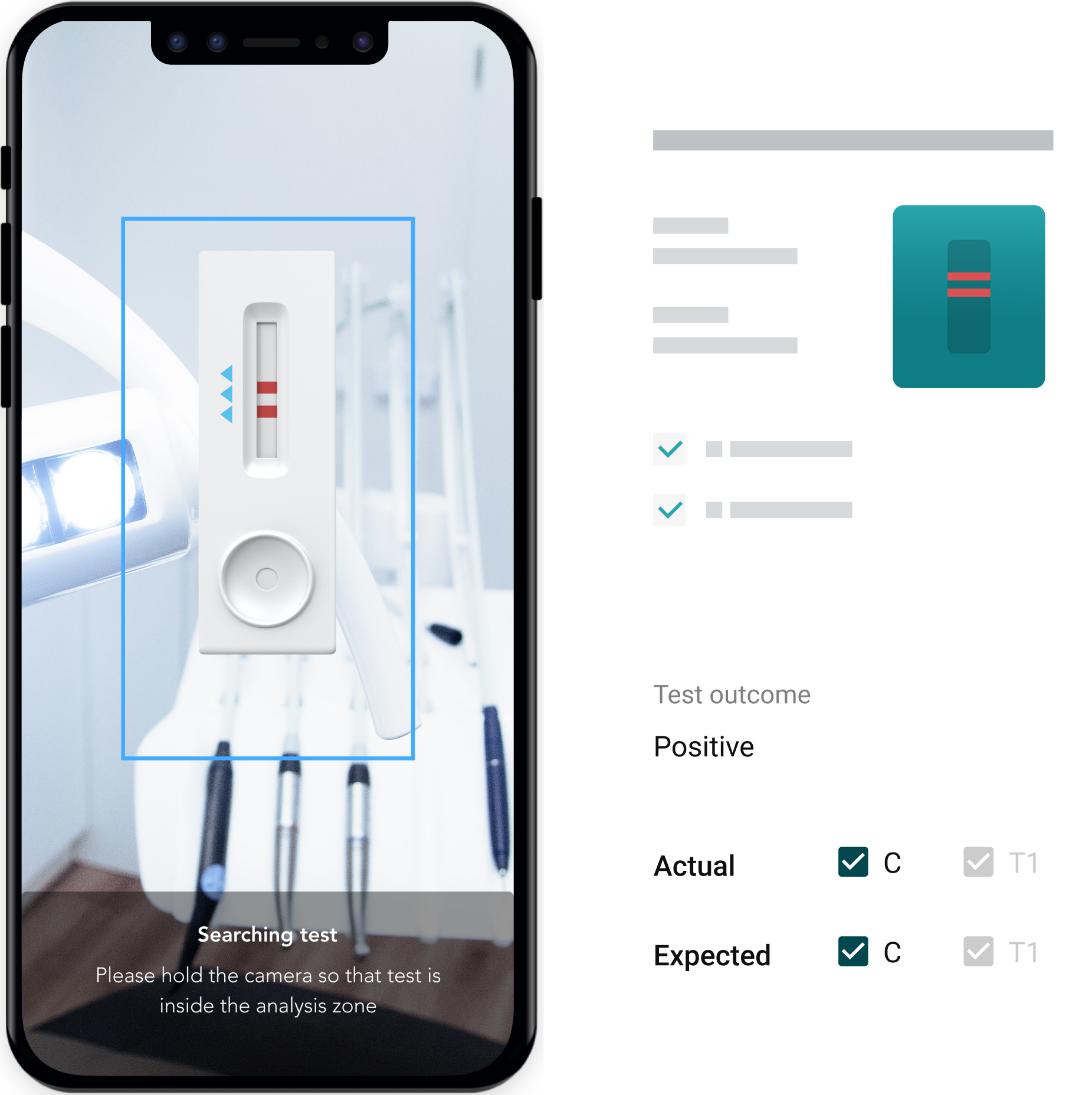 Project summary
A mobile app to record self-test results
Abingdon Health is a world-leading developer and manufacturer of high-quality rapid lateral flow tests. They partnered with us for designing and developing the AppDX iOS app that allows rapid analytical testing from any location.
The app uses the in-built camera to capture the test image, reads lateral flow test lines and translates the image into numerical data.
We created new designs for iOS, based on the existing Android app and integrated the core technical required APIs on the platform.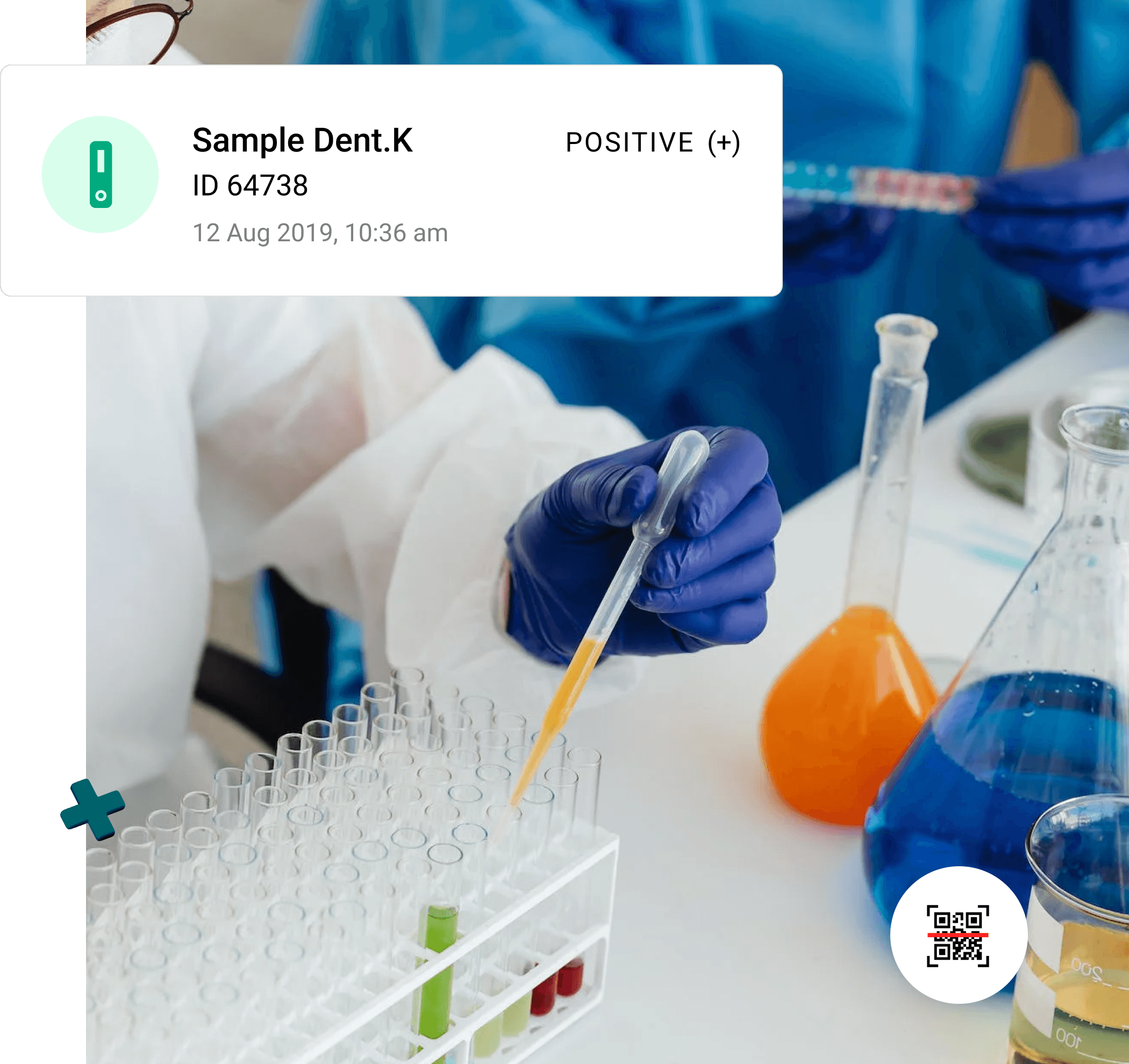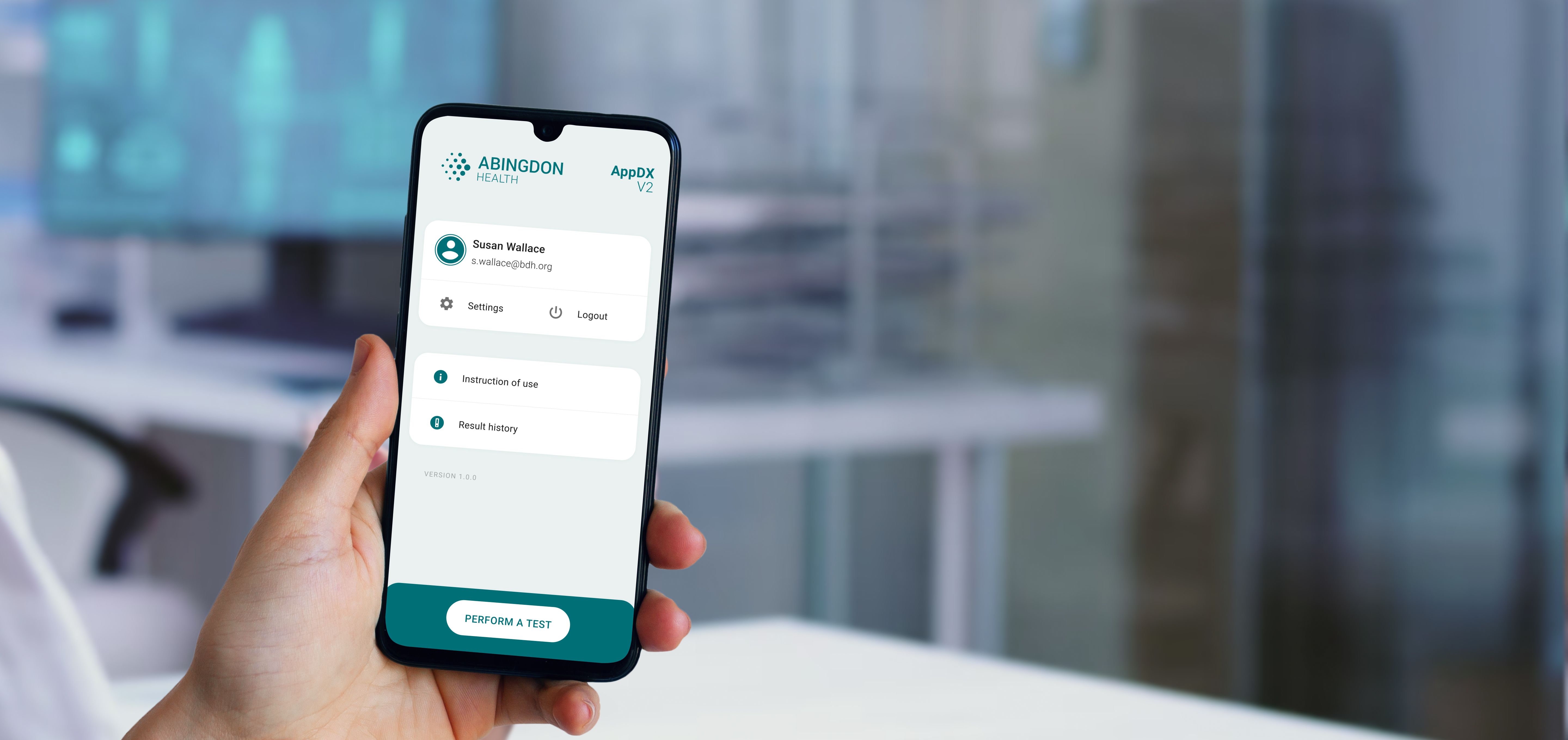 Abingdon Health
Abingdon Health is a healthcare company that provides rapid diagnostic tests and services for the point-of-care market, offering reliable self-tests.
---
Key features and highlights
Enabling rapid self-test result detection
The app uses the smartphone's camera to scan the results of the self-tests and automatically records the results providing users with an updated record of their health data.
Result detection using advanced image processing
Users can perform the test and use their smartphone camera to first scan the barcode and then the test strip. Test results are instantly calculated using a custom image processing algorithm without error.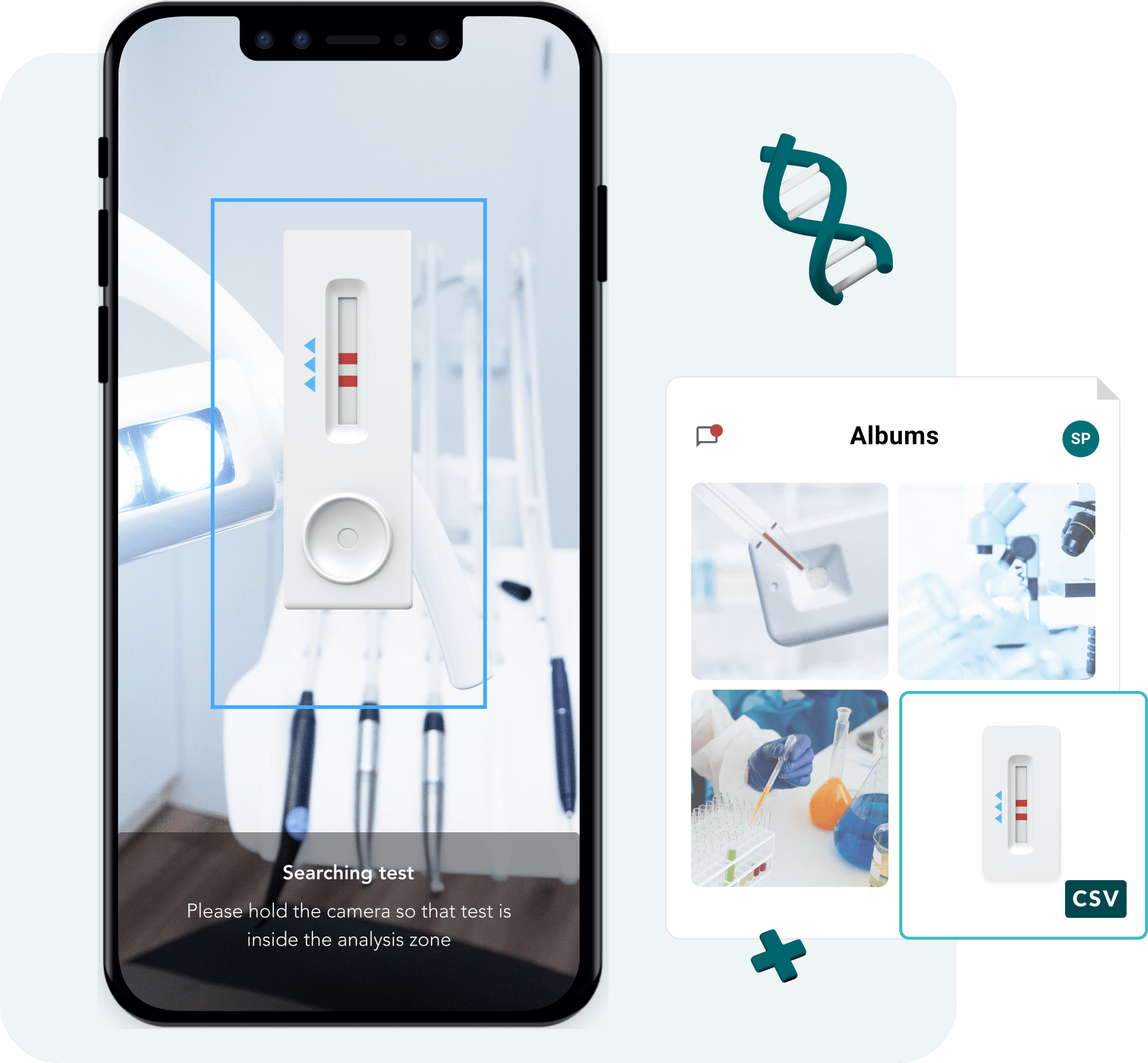 Detailed test results in just a few seconds
Test results are instantly calculated after scanning the strip. All the corresponding details like test id, patient id, batch id, test line, etc. are shown on the test results page in a clean UI. Users can also add location, images and notes.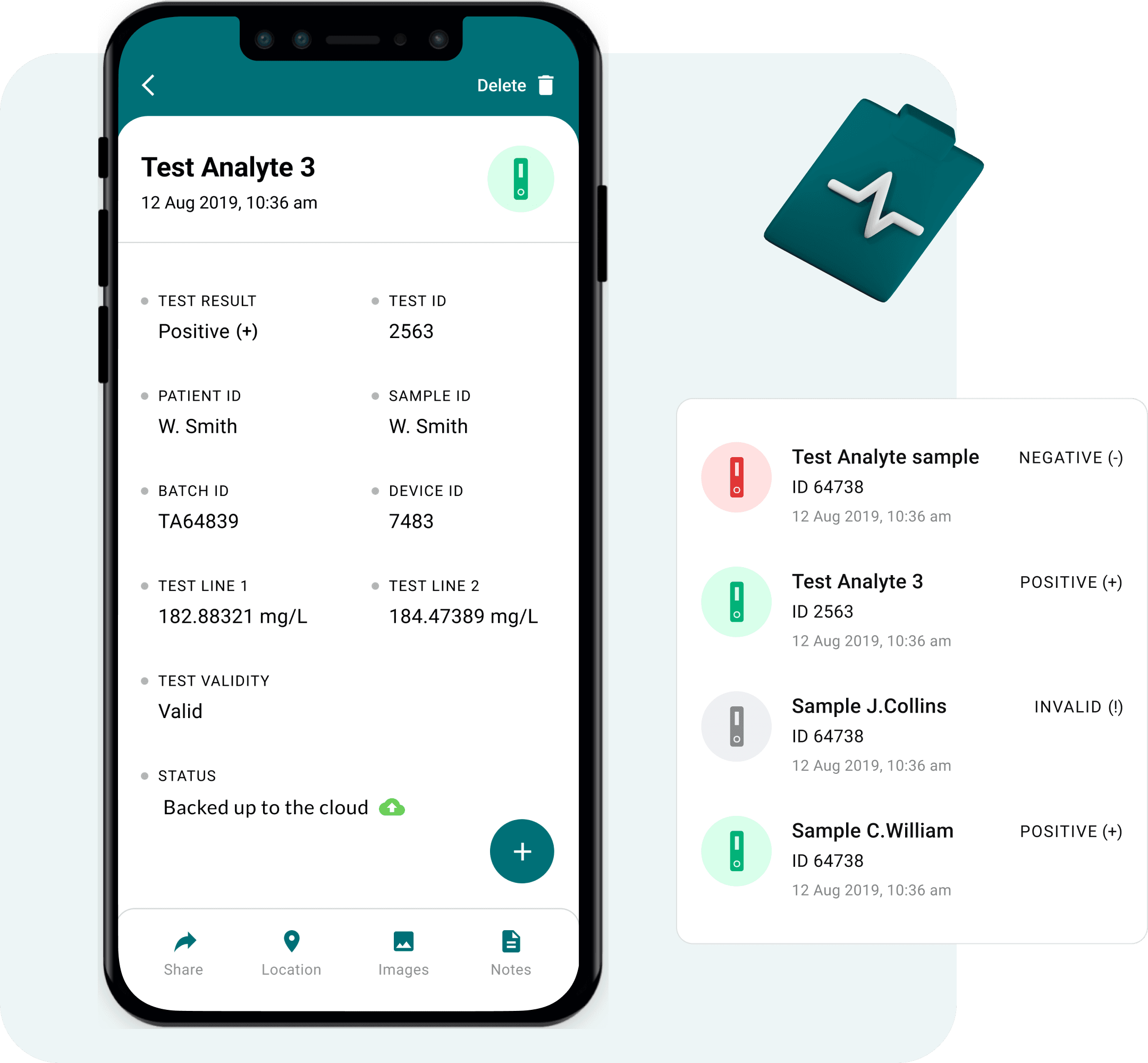 Cloud-based system for easy sync of test results
Cloud, server and devices are always synced, as a result, test results on users' devices are immediately available to all the stakeholders. Transfer of real-time data allows quick diagnosis and treatment of diseases.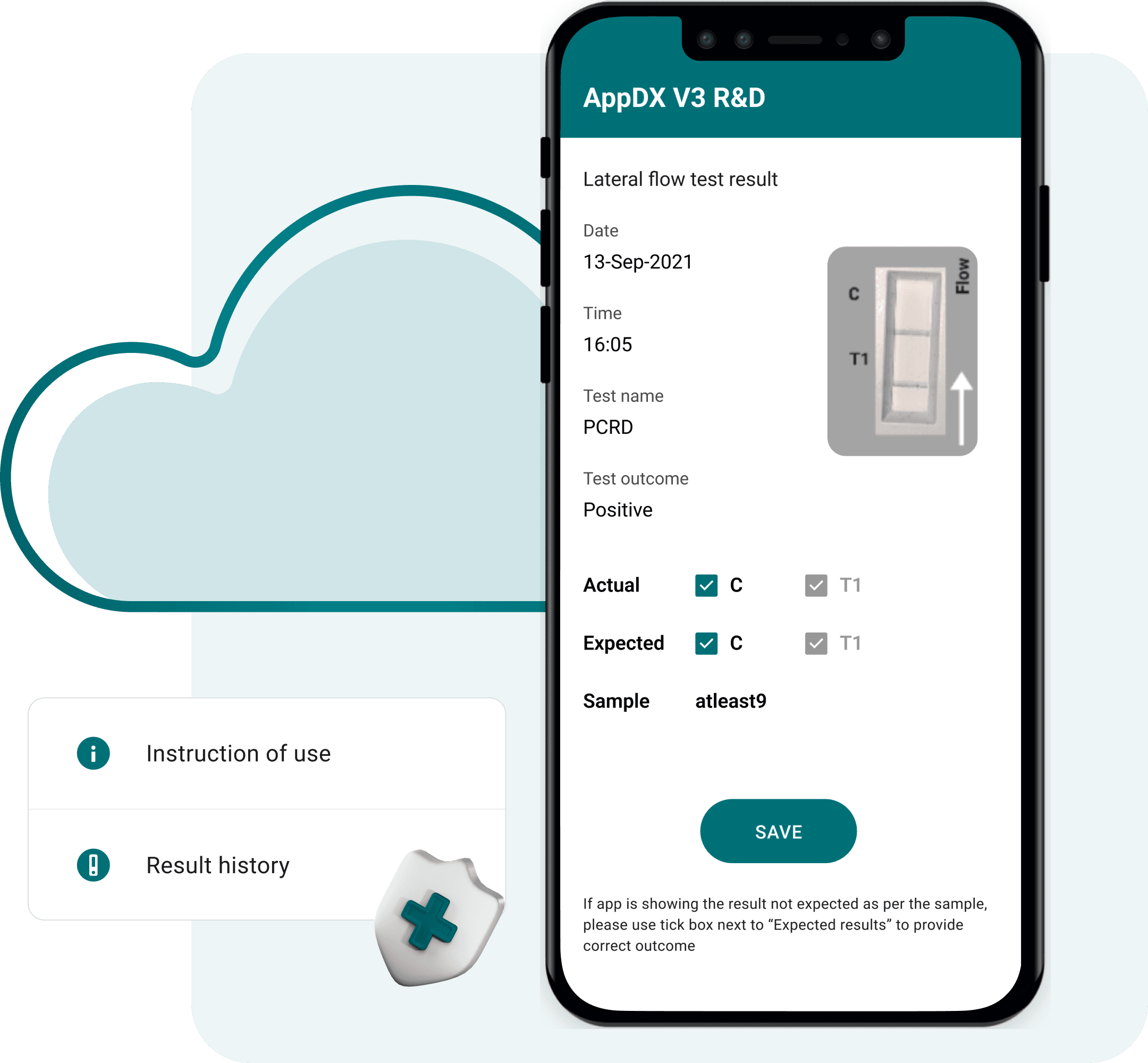 Technology
Core technology and features implemented
AppDX app harnesses image processing to scan and analyse the test results and sync with the connected cloud system of devices and platforms.
AI image processing

Rapid medical test analysis

Real-time cloud sync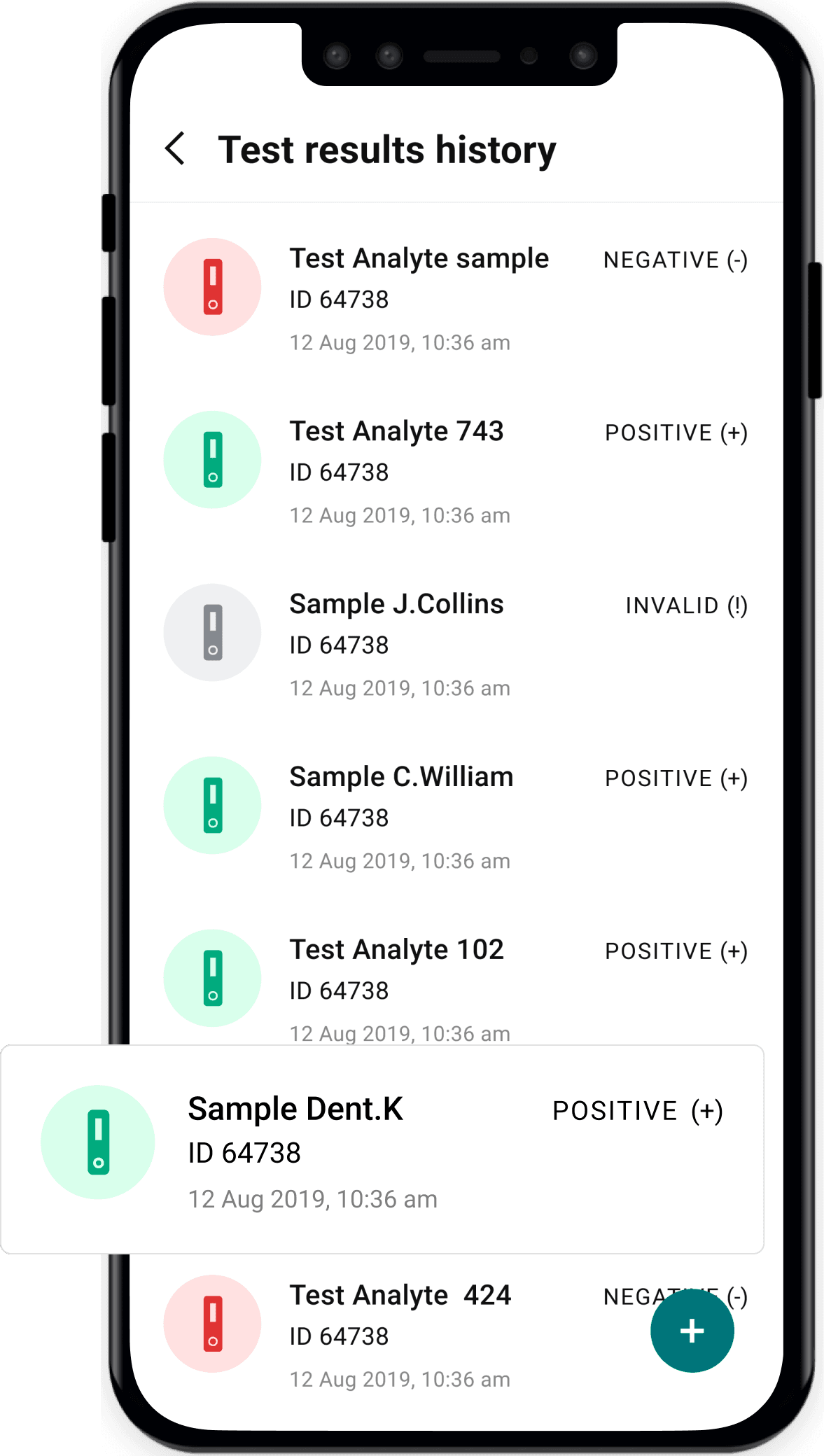 Location tagging

Offline mode

Analytics, crash & error reporting
Client review
There is definite impact in our ability to show that we have iOS availability to our customers. We can demonstrate technology on Android and iOS now. The overall project delivery was excellent, and we had regular updates. They were technically competent and knowledgeable. They clearly understood what we were trying to do, which was not the average mobile app, and were able to deliver on a tight timeline.
Embedded Development Manager
Abingdon Health
Results
Transforming smartphone into a rapid self-test tool
AppDX app has enabled rapid testing in any location using a smartphone. Users can easily perform tests and share results for faster diagnosis and treatment. The cloud-based app syncs all the data in real-time, thereby improving accessibility. The iOS app has helped Abingdon Health to provide the solution to more of its customers.
Abingdon Health has successfully scaled its self-tests product line and remote test detection. The healthcare company has successfully met the increasing demand for testing during the pandemic.